College's Holy Grail: Low Cost, High Returns
They're few and far between, but some schools deliver top-notch returns without breaking the bank. The reason: generous financial aid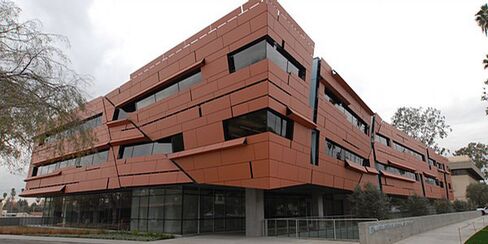 (Corrects number of UC San Diego students receiving Pell Grants and clarifies that California's Blue and Gold Program is for UC students only.)
When Lauren Laurer graduates from Clarkson University this spring, she'll be able to count herself among the lucky few to graduate from college without any debt. Laurer, an aeronautical and mechanical engineering major from Rochester, N.Y., has paid only about $20,000 for an education worth almost $200,000, a feat achieved through a combination of tuition discounts, merit-based awards, and private scholarships awarded to her by Clarkson, a private school in Potsdam, N.Y. With no loan payments to worry about, Laurer is confident she'll be able to quickly recoup her $20,000 investment when she starts working in the engineering development program at GE Energy this July.
"I'm already starting with a salary that is above even the average and it is going to grow, so I'm easily going to make up that $20,000 within my first year," Laurer says. "My return on investment is only going to get better and better in the next 20 to 30 years."
A Clarkson graduate such as Laurer can expect to recoup the cost of her education and out-earn a high school graduate by nearly $1.3 million over the course of her working life, more than twice what a typical college graduate can expect, according to data from a study on college return on investment conducted by PayScale for Bloomberg Businessweek.The 30-year net return on investment for graduates represents the average earnings of a graduate, in excess of those of a high school graduate, after deducting the net cost of the degree.For all 693 schools in the PayScale study, the average ROI for graduates is $628,287 over 30 years, a figure that factors in financial aid grants.
But at several dozen schools across the country, students can expect to receive a much heftier return on investment, at a price that won't send the average middle-class family to the poorhouse. By cutting the cost of a college education—the "I" in ROI—financial aid plays an important role in generating the kind of returns that students like Laurer enjoy. Though many schools have sticker prices that can easily exceed $200,000, some have generous financial aid policies whereby the cost can be cut in half or more. Generous financial aid packages, coupled with a relatively inexpensive education and a strong return on investment, make these institutions especially appealing to middle-class families, says Al Lee, director of quantitative analysis at PayScale.
"There are some rich families out there, but generally speaking, the vast majority of people see college as a major investment for their future personal success," Lee says. "For the top schools, even if you take out a 10 percent loan, it is still a great investment because there are such huge earnings down the road for a typical graduate."
Variety of Discounts
Schools with impressive ROIs deploy a variety of means to make a college education more affordable for students, doing everything from slashing tuition to using endowment earnings to offer families more attractive financial aid packages.
At Vanderbilt University, a private liberal arts school in the No. 43 spot for 30-year net ROI including financial aid, graduates have a median income of $77,100 and go on to earn more than $1.1 million more than high school graduates. The annual cost of attendance is nearly $55,000, but the school offers students an average annual aid package of $31,857, according to PayScale. By the time the average financial aid recipient graduates, she's received a nearly 63 percent discount on her education, paying a net cost of $77,150.
One big reason the school has a strong ROI is its well-placed alumni. About 30 percent of students from the class of 2000 went into consulting, management, or human resources, followed by fields like education and finance, the school says. Another reason is the school's aggressive financial aid strategy, which places a strong emphasis on making the school affordable for its students, says David Mohning, executive director of Vanderbilt's financial aid office. It is one of about three dozen schools in the country that is need-blind in its admissions decisions yet still manages to meet the full financial needs of students through need-based grants, gift assistance, and scholarships, rather than loans, Mohning says.
The school relies on a combination of earnings from its endowment, institutional discretionary funds, and operating revenue to award students generous financial aid packages. This year, Vanderbilt spent $140 million on both need-based and merit-based institutional aid, Mohning says. For every one federal grant dollar students receive, the university provides them with $20 or more of institutional grant aid. The school is also in the midst of a capital campaign that has already raised $1.75 billion, some of which will be directed toward need-based financial aid.
"We have the financial strength to meet the full financial needs of our students, but most schools do not," Mohning says. "We're one of about 30 or so schools with the financial backing or the financial strength to do this, but that is the exception, not the norm, in terms of what happens at virtually all the schools in the country."
Engineering Factor
While many of the schools with that rare combination of affordability and high ROI are well-known private research universities like Vanderbilt, a number of lesser-known schools have equally impressive credentials, including Clarkson University, the Colorado School of Mines, and Michigan Technological University. One of the reasons these schools have strong returns is because the majority of their graduates are engineering students, says PayScale's Lee.
"No matter how long you are out of school, being an engineer just pays well in America," says Lee. "The schools that end up doing well on this list are either ones that are the most famous or tend to be the ones that have a business or engineering focus, particularly on the engineering side."
At Clarkson, which accepts 80 percent of all applicants, about 55 percent of students attend the university's engineering school, with the remaining student body split between the business and liberal arts programs. Annual costs, including tuition and room and board, total $47,200, but 100 percent of the student body receives some form of grant aid, according to PayScale. As a result, the net cost of a bachelor's degree from Clarkson is only $98,030, or about half the sticker price.
By holding the line on costs elsewhere in the budget, the school is able to discount tuition by about 58 percent, says Brian Grant, the school's dean of admissions, noting that the school gives about $48 million in scholarship and financial aid to students each year. Says Grant: "Our vision is to make sure that everyone who wants to come here gets that opportunity."
The school's financial aid philosophy seems to pay off when it comes to ROI, says Grant, noting that graduating with little or no debt leaves many free to aggressively pursue career opportunities. About one in six of the school's alumni are high-level executives or business owners, says Grant. The median pay for a Clarkson graduate is $83,100, a 35 percent premium over the average for all schools, according to PayScale.
"I think our financial aid policy does impact [students] because it helps not to have that debt hanging over their head after they graduate," says Grant. "This way, they can really go and attack the right type of professional opportunity that is the best fit for them."
State-School Value
Private schools are not the only institutions that can offer students a strong return on their college investment. Dozens of state institutions including the Georgia Institute of Technology, Rutgers University, and five schools in the University of California system also provide great value.
Even with recent fee and tuition hikes, the University of California schools remain a good deal for students. For example, the San Diego campus offers graduates a 30-year ROI of nearly $1.2 million. The median pay for a graduate is $78,600, according to PayScale.
The large public research university is known for its strong engineering and science offerings. Of the school's recent graduates, more than one quarter, or 28 percent, are working in the technology sector, followed by 24 percent in business, according to the school. Many graduates go on to lucrative careers at biotechnology and technology firms; UC San Diego faculty, staff, and alumni have started 646 companies, with estimated annual sales of more than $15 billion, the school says.
Tuition at UC San Diego is about $100,000 for four years, but the school has a healthy financial aid program, with about 57 percent of students receiving grant aid that averages $11,074 a year, essentially cutting the cost of attending in half, according to PayScale.
UC San Diego Financial Aid Director Ann Klein says the school works hard to ensure that students receive all the federal, state, and merit-based aid they are eligible for during their time at the school.
"In spite of the recent fee increases, we have kept things financially accessible and we make financial aid a high priority," says Klein.
Aid Options
Every year, the school organizes awareness campaigns for the deadline for the Free Application for Federal Student Aid form; as a result, more than one-third of the student body receives federal Pell Grants, Klein says. State assistance programs like the University of California's Blue and Gold program, which covers tuition and student services fees for in-state residents from families earning less than $70,000 a year, also help students pay for college. About 30 percent of UC San Diego students receive financial support through the Cal Grant program, which awards grants of up to $11,124 a year. In addition, the school raises private money for student scholarships through initiatives like the UC San Diego Student Support Campaign, a three-year, $50 million fundraising effort launched in 2009.
Financial aid has become an increasingly important tool for schools because it allows them to attract the right types of students, and can also enhance the institution's prestige among its peer schools, says Philip Trostel, a professor of economics and public policy at the University of Maine and author of $100 Bills Lying on the Ground: Government Funding of Higher Education Pays for Itself Many Times Over. But students have to be careful when it comes to selecting a school, and must weigh the perceived quality of the school against the tuition discount they are receiving, he says.
"Just like a car dealer, one of the tricks institutions use is to have a high sticker price and then offer a substantial discount, so students think they are getting a great deal," Trostel says. "People infer quality by price. But there is a huge amount of uncertainly about what students are actually buying. You pretty much have to rely on reputation."
Before it's here, it's on the Bloomberg Terminal.
LEARN MORE