China Politburo's Qinglin Visits Australia, Meets Leader Gillard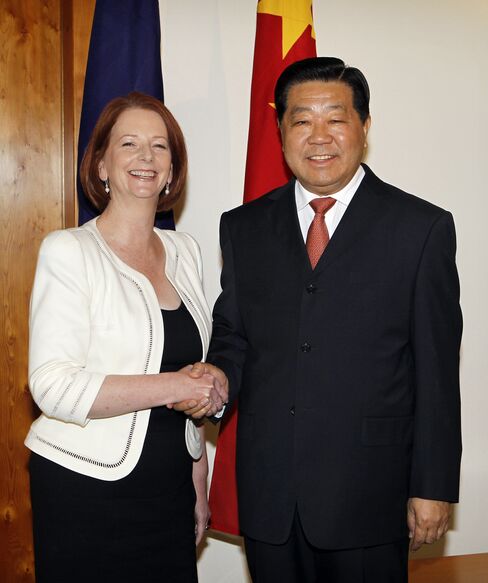 Jia Qinglin, a member of China's top decision-making body, today signed an agreement with Australian Prime Minister Julia Gillard to strengthen education ties and promote stronger co-operation.
Jia, chairman of the Chinese People's Political Consultative Conference, traveled to Canberra after visiting Western Australia. Gillard and Jia agreed to make it easier for students to study in either country and created a China-Australia Forum to guide future relations, a statement from Gillard's office said.
China is Australia's biggest trading partner and bought A$7.25 million ($7.6 million) worth of goods in February, according to government statistics released on April 5. China's economy expanded 10.3 percent in 2010, overtaking Japan as the world's second-largest.
Australia, the world's biggest shipper of coal and iron ore, avoided recession after the global financial crisis on surging Asian demand.
Before it's here, it's on the Bloomberg Terminal.
LEARN MORE