Lockhart Not 'Leaning' Toward Fed Policy Tightening By Year-End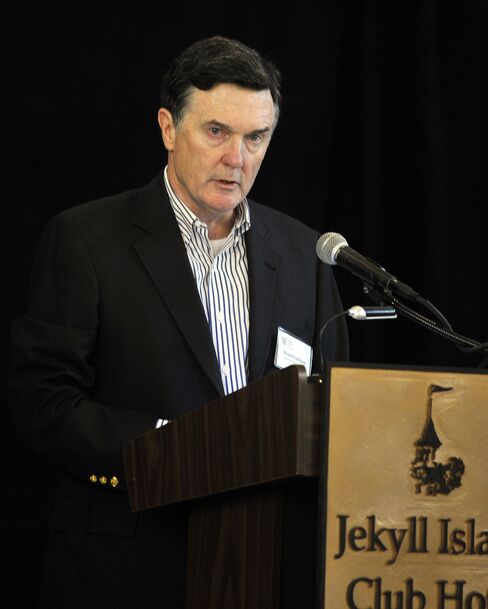 Federal Reserve Bank of Atlanta President Dennis Lockhart said he doesn't expect the central bank to tighten U.S. monetary policy by the end of the year with inflation low and the economic recovery fragile.
"I wouldn't rule it out entirely, but at this stage I personally am not leaning in the direction of thinking that is absolutely required," Lockhart said to reporters today during an Atlanta Fed conference at Stone Mountain, Georgia.
Before it's here, it's on the Bloomberg Terminal.
LEARN MORE