England's Broad Leaves Cricket World Cup With Side Strain Injury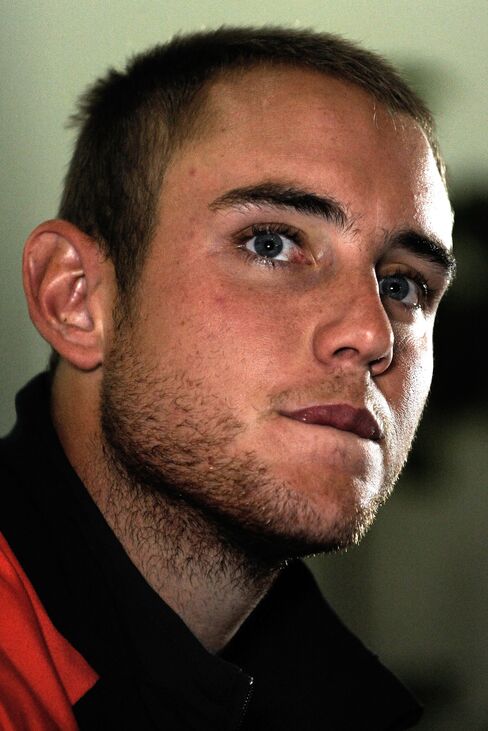 England bowler Stuart Broad will miss the rest of the cricket World Cup after hurting his side in the team's victory over South Africa last weekend.
Broad, 24, will return to the U.K. from India for treatment for a strain to his left side, the England Cricket Board said today in an e-mailed statement. Batsman Kevin Pietersen went back to England to undergo surgery on a hernia.
Eoin Morgan replaced Pietersen, and the ECB will announce a replacement for Broad.
The event ends April 2 with a final in Mumbai.
Before it's here, it's on the Bloomberg Terminal.
LEARN MORE