Wahaha Studies Acquiring Japanese Yogurt Maker, Zong Says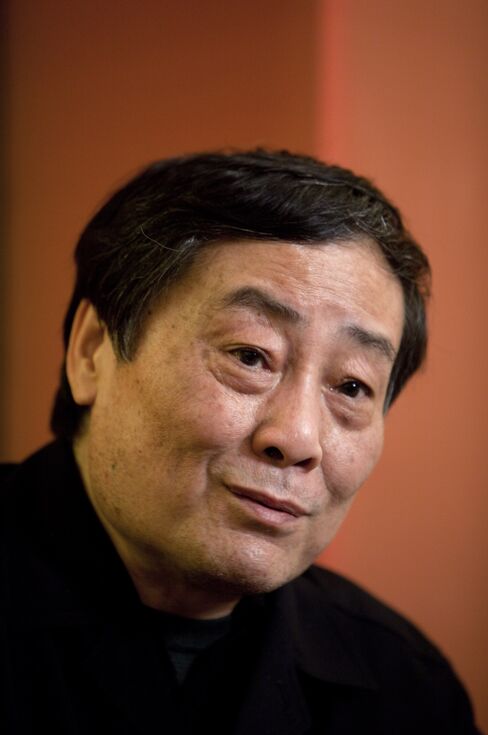 Hangzhou Wahaha Group Chairman Zong Qinghou, China's richest man, said he is considering buying a Japanese yogurt maker.
The Japanese company recently approached Wahaha, China's third-biggest soft-drinks maker, about acquiring it, Zong said at a briefing in Beijing, where he's attending the annual meetings of the National People's Congress. Talks haven't yet started, he said, without giving more details.
"We've learned a lot from Japan's food and drinks sector in the past because we have similar taste and Japan is more advanced," Zong said.
Zong, whose wealth was estimated by Forbes at $8 billion last year, has said he wants to buy foreign companies that make products China lacks and which Wahaha can then sell domestically. The beverage maker, whose name means "laughing child" in Chinese, aims to boost sales 27 percent this year to 70 billion yuan ($10.6 billion).
"China, in general, is in an era where it has abundant capital and where it needs to find a lot of investment opportunities," said Zhang Shiyuan, chief economist at Southwester Securities Co. "Good companies and matured markets are a good mark for Chinese companies."
Wahaha, based in the eastern Chinese city of Hangzhou, accounts for 9.7 percent of China's dairy market, the third-largest share, according to data from Euromonitor International. China Mengniu Dairy Co. has the biggest share with 19.5 percent and Inner Mongolia Yili Industrial Group Co. has 15.7 percent, according to Euromonitor.
Zong also said that Wahaha has decided not to invest in Taiwan as the island's market isn't large enough.
Chinese Acquisition
China's Bright Dairy & Food Co. submitted a bid for Yoplait, a yogurt maker being sold by PAI partners, the Financial Times reported March 5. The government-owned food company is also in talks with other European dairy firms, the newspaper said, citing company chairman, Wang Zongnan.
Chinese food companies are interested in acquiring foreign rivals for their brands, said Southwest Securities's Zhang.
Before it's here, it's on the Bloomberg Terminal.
LEARN MORE