DJ A-Trak, Radcliffe Means Business, Mad Lucia: N.Y. Weekend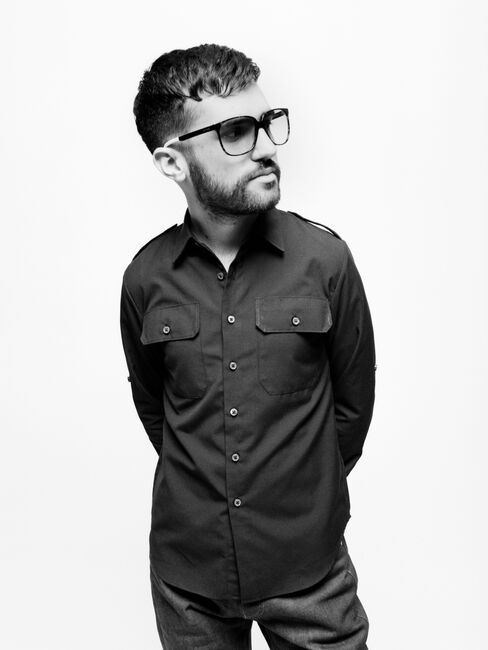 Downtown Records celebrates its talent roster with a schizophrenically savvy night at Webster Hall.
There's something for everyone -- the dizzy, hip-hop beats of DJ-cum-producer wunderkind A-Trak, eccentric rock brats Art Brut, oddball Austinites White Denim.
You'll also hear model turned direly serious punkstar Lissie Trullie and Japanese girl-on-girl group, The Suzan.
It's a whirlwind that could wear out your Chucks.
125 E. 11th St. Information: +1-212-353-1600; http://www.bowerypresents.com.
For craziness of a different sort see Natalie Dessay in "Lucia di Lammermoor" at the Metropolitan Opera.
As you may remember, Lucia goes off her nut in the Scottish dampness after being forced to marry the wimpy second tenor. She wanted the star tenor.
The result is one of the best mad scenes in the business, and Dessay sings it with eerie perfection while scampering all over the ugly set in a blood-soaked nightie.
Joseph Calleja makes the last scene worth hanging around for.
At the Metropolitan Opera, Lincoln Center, until March 19. Information: +1-212-362-6000; http://www.metoperafamily.org/metopera.
Saturday
Buy more stuff at the Park Avenue Armory's "The Art Show," where some 70 high-end dealers hawk their wares.
From Acquavella Galleries to David Zwirner, you'll see everything from museum-quality 19th century work to barely dry paintings fresh from the studio.
Park Ave. at 66th St. Information: +1-212-488-5550; http://www.artdealers.org/artshow.html
Then head over to Piers 92 and 94 for the confusingly named "Armory Show," where more than 300 international galleries present modern and contemporary work.
Latin America is this year's "Armory Focus," with Argentina, Brazil, Chile, Colombia, Mexico, Peru and Venezuela represented.
12th Ave. at 55th St. Information: +1-212-645-6440; http://www.thearmoryshow.com/cgi-local/content.cgi.
Neue Galerie
For a more intimate experience, check out the erotic drawings of Egon Schiele and Gustav Klimt, part of the Neue Galerie's "Vienna 1900: Style and Identity."
Wander through elegant rooms filled with luscious paintings, posters, furniture, decorative objects and a few splendid garments.
How could Viennese women eat Sachertorte with whipped cream and somehow cinch themselves into those micro-corsets?
Be sure to take a close look at Max Oppenheimer's 1909 portrait of Sigmund Freud, and then lie down and free associate on the good doctor's couch.
On your way out, stop by the Cafe Sabarsky for some torte of your own.
1048 Fifth Ave. Information: +1-212-628-6200; http://www.neuegalerie.org.
Saturday Afternoon
Daniel Radcliffe hoofs and croons as J. Pierrepont Finch in "How to Succeed in Business Without Really Trying."
He starts out as a window-washer who follows a self-help book, here voiced by Anderson Cooper, to reach the top. (Walter Cronkite did it for the 1995 revival.)
Veteran funnyman John Larroquette is the big boss, and Rose Hemingway the love interest.
Radcliffe's final outing as the boy wizard in "Harry Potter and the Deathly Hallows: Part 2" comes out in July.
In previews at the Al Hirschfeld Theatre, 246 W. 44th St., opening March 27. Information: +1-877-686-5366; http://www.jujamcyn.com.
Saturday Night
Claudio Abbado dubbed him "my little genius."
Daniel Harding first waved a professional baton at an orchestra at age 19, and by 21 he was conducting the Berlin Philharmonic. He's since gone on to appear in all the great concert halls and opera houses in Europe.
Now 35, Harding makes his New York Philharmonic debut with Mahler's Fourth Symphony and Szymanowski's Violin Concerto No. 1.
Avery Fisher Hall, Lincoln Center. Information: +1-212-875-5656; http://nyphil.org.
Sunday
The orchids are in bloom -- 5,000 of them -- arranged in a showy tribute to Broadway at the Enid A. Haupt Conservatory.
Dancing lady and Asian corsage orchids shimmer in the flowery kaleidoscope containing some 300 species and hybrids in all.
There's a Broadway Cabaret with show tunes in the Orchid Rotunda on weekends, plus you can buy some dazzling buds to take home with you.
Runs until April 25 at the New York Botanical Garden, 200th St. and Kazimiroff Boulevard, Bronx. Information: +1-718-817-8700; http://www.nybg.org.
Sunday Matinee
Circa is a set of seven buff and fearless Australian acrobats who tumble, dance, jump and engage one another in complex, fast-paced and sexy ways.
One routine features a woman in red stilettos walking and balancing on her male partner.
It's a brainy circus for the 21st century, with cutting-edge projections and a soundtrack featuring Sigur Ros and Leonard Cohen.
At NYU's Skirball Center for the Performing Arts, 566 LaGuardia Place at Washington Square. Information: +1-212-352-3101; http://www.skirballcenter.nyu.edu/calendar/circa.
Afterwards, head to Bell Book & Candle for a roasted pear Bellini, Hama Hama oysters and (maybe) a lobster taco.
141 W. 10th St. Information: +1-212-414-2355.
(With assistance from Lili Rosboch and Manuela Hoelterhoff. Zinta Lundborg is an editor for Muse, the arts and leisure section of Bloomberg News. The opinions expressed are her own.)
Before it's here, it's on the Bloomberg Terminal.
LEARN MORE