Google Invests in Latin America as Region's Sales Jump 80%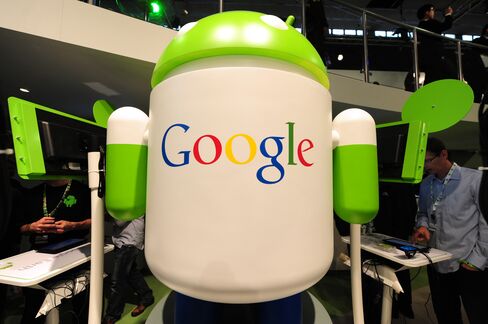 Google Inc., the world's biggest Internet-search company, is opening new offices in Latin America and boosting staffing levels by 50 percent to capitalize on its fastest-growing region.
Revenue from Latin America surged 80 percent last year, outpacing every other market, Vice President Dennis Woodside said in an interview at the company's Buenos Aires office. Google, which has about 500 people in the region, has opened branches in Santiago, Lima and Bogota to take advantage of the growth, he said.
"What we are seeing is the Internet coming into its own in all the Latin American markets," said Woodside, who handles sales for the Americas, including the U.S. "There are 650 million people in the region, and a lot of them are really coming online for the first time. Our business in Latin America is just booming."
Google is seeking new growth areas to offset a maturing U.S. market and a diminished presence in China, the world's most populous country. The U.S. and the U.K. accounted for about 60 percent of the $29.3 billion in total revenue last year, most of which was generated by ads. Google, based in Mountain View, California, doesn't say what portion came from Latin America.
Google fell $12.64, or 2.1 percent, to $600.76 at 4 p.m. New York time in Nasdaq Stock Market trading. The shares have climbed 1.1 percent this year.
Android Software
Even as sales in Latin America boom, Google's Android operating system is making slower inroads in the region, Woodside said. The software, which runs on smartphones and tablet computers, hasn't caught on the way it has in the U.S.
"Android is growing, but it's still early days," he said.
Android topped Apple Inc.'s iPhone in U.S. smartphone subscribers for the first time in November, accounting for 26 percent of the market, according to research firm ComScore Inc. Research In Motion Ltd., maker of the BlackBerry, had the top spot with 33.5 percent.
Google is seeking a replacement for Alexandre Hohagen, the former head of Latin American operations in Brazil, who defected to Facebook Inc. in February. The company isn't concerned about his departure, Woodside said.
"We have a very deep bench," he said. "We have confidence in our bench and our ability to develop people."
Google announced in January that co-founder Larry Page will take over as chief executive officer from Eric Schmidt on April 4. Schmidt, who oversaw the transformation of a barely profitable startup into a company with a market capitalization of $200 billion, said he will focus on deals, partnerships and customers.
In China, a dispute over Internet censorship may rein in Google's growth prospects. In March 2010, the company shut down its Chinese search service and redirected local users to its unfiltered Hong Kong site. Since then, rival Baidu Inc. has gained market share in the country.
Before it's here, it's on the Bloomberg Terminal.
LEARN MORE