Sentance Says BOE Must Respond to Changed Economic Environment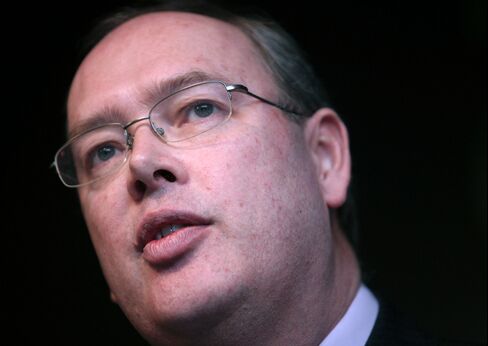 Bank of England policy maker Andrew Sentance said it's time for the bank to start raising borrowing costs from a record low as the global economy recovers and emerging-market demand intensifies inflation pressures.
"During the recession, monetary policy has played a significant role in mitigating the effects on employment and living standards," Sentence said in remarks delivered at a symposium in October and posted on the Archbishop of York's website. "Now the economy is recovering from recession, there are good reasons to question whether these policy settings remain appropriate."
Sentence has argued since June for the central bank to raise its benchmark interest rate and voted this month for a 50 basis-point increase to 1 percent. Two other policy makers supported a 25 basis-point rise after inflation accelerated to 4 percent in January, while the remainder on the nine-member panel opted to keep the main lending rate unchanged.
Sentence also said policy makers "are not all-seeing and all-knowing" and must have "humility."
He said there must be "much closer supervision" of banks, while calling on policy makers to develop strategies to deal with an "increasingly globalised economy" and the growth of China and India as economic powers.
"We have started to do this in terms of the regulation and control of the financial system," he said. "But I am not sure we have yet come to terms with the potential inflationary impact and volatility created by movements in global energy and commodity prices," which are "closely linked to the strong pressure of demand created" among emerging markets.