Republican Thune Says He Has No Plans to Run for President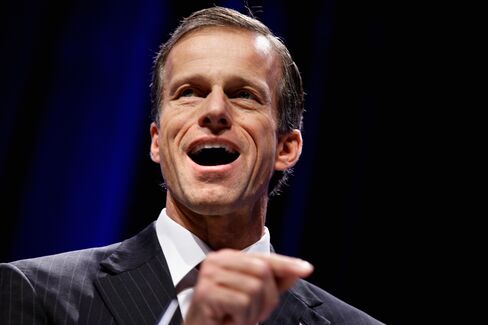 Senator John Thune, a South Dakota Republican considering a presidential candidacy, said today he has no plans to challenge President Barack Obama in 2012.
Although a statement he issued didn't flatly rule out a White House bid, he said, "at this time, I feel that I am best positioned to fight for America's future here in the trenches of the United States Senate."
Thune, 50, also said "there is a battle to be waged over what kind of country we are going to leave our children and grandchildren and that battle is happening now in Washington, not two years from now."
He was among the potential Republican presidential contenders who spoke earlier this month at the annual Conservative Political Action Conference in Washington.
Thune first won his seat in 2004, defeating then-Senate Democratic Leader Tom Daschle. He won re-election last November.