Top High School Recruit Jadeveon Clowney Chooses South Carolina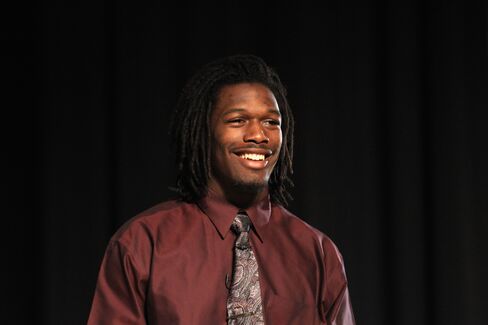 Jadeveon Clowney, the 18-year-old defensive end ranked as the top high school recruit in the country on most evaluation lists, will play college football at the University of South Carolina.
Clowney, the USA Today defensive player of the year and top-ranked prospect by ESPNU and Rivals.com, made the announcement this morning on ESPN. The 6-foot-6, 247-pound defensive end played at South Pointe High in Rock Hill, South Carolina, 68 miles (110 kilometers) from the university's main campus in Columbia.
"It's close to home, and my momma can come to see me all the time," Clowney said.
Clowney entered South Pointe as a 6-foot-3, 200-pound running back and switched to defense. He had 162 tackles, 29 1/2 sacks, 11 forced fumbles and five defensive touchdowns in his senior season. According to Rivals, Clowney runs the 40-yard dash in 4.6 seconds.
The Gamecocks and coach Steve Spurrier were 9-5 last season and won the Southeastern Conference East Division. South Carolina was defeated by Auburn in the conference title game and lost to Florida State in the Chick-fil-A Bowl on Dec. 31.