Obama Said to Call for Cuts in Heating Oil Aid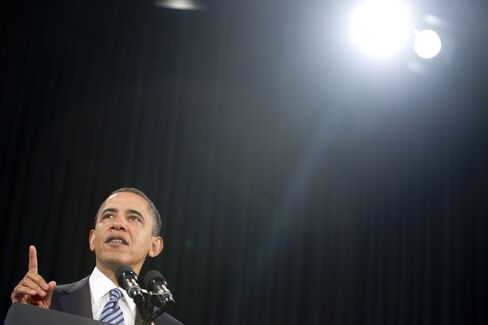 President Barack Obama will propose cutting $2.5 billion from a program that provides heating oil assistance to the poor in his budget next week, according to a person familiar with the discussions.
Under the proposal, which will be included in Obama's fiscal year 2012 budget, money for the program would be reduced from $5.1 billion, the person said on condition of anonymity because the budget has not been released.
The proposed cut drew immediate criticism from some Democrats. Senator John Kerry of Massachusetts urged the administration to keep the funding at the current level in the 2012 budget.
"I've always supported serious efforts to restore fiscal sanity, but in the middle of a brutal, even historic, New England winter, home heating assistance is more critical than ever to the health and welfare of millions of Americans, especially senior citizens," Kerry said in a statement.
To confront the deficit, forecast by the Congressional Budget Office to hit $1.5 trillion this year, Obama has called for a five-year freeze on discretionary spending outside of security and national defense. At the same time he wants to increase funding for infrastructure projects, education and research.
Cuts in Programs
His budget director said that will mean cuts in some programs that have support from one party or the other.
"You cannot accomplish the savings on the scale that we needed to unless we took reductions in the areas that are also things that we care about," Jacob Lew, head of the Office of Management and Budget, said in a Feb. 8 interview.
Lew declined to give specifics on where those cuts may be.
The heating oil spending proposal was reported earlier by National Journal.
The average price for residential heating oil in the U.S. was $3.523 per gallon on Jan. 31, compared with $3.314 per gallon in December, according to figures from the Department of Energy. Heating oil has gained 43 percent in a year.
Oil futures for March delivery slipped 23 cents, or 0.3 percent, to $86.71 a barrel on the New York Mercantile Exchange, the lowest settlement since Jan. 27.
Obama on Feb. 14 will submit to Congress his multitrillion dollar budget outlining his spending priorities for the coming fiscal year, which begins Oct. 1. Obama's budget last year totaled $3.8 trillion, of which about 14 percent was in discretionary, non-security spending.
Republican Proposal
House Republicans today in an initial effort to reduce federal spending proposed cuts in more than 60 government programs this year affecting programs in areas such as health, transportation and law enforcement. It also includes trimming the heating oil aid, known as the Low Income Home Energy Assistance Program, by $400 million for the rest of the current fiscal year, which ends Sept. 30.
Hal Rogers, a Kentucky Republican who is the House Appropriations Committee chairman, said his panel tomorrow will release a full list of cuts totaling $35 billion, compared with last year's spending. The cuts also represent $74 billion in savings from what President Barack Obama proposed in his 2011 budget.