Toyota Offering Voluntary Severance Option in U.S., Europe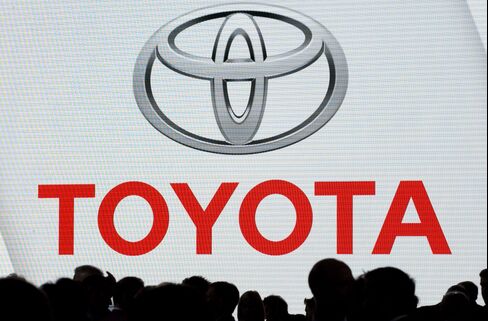 Feb. 2 (Bloomberg) -- Toyota Motor Corp., the world's biggest carmaker, said it's beginning a voluntary severance program at its U.S. sales unit in California and asking some workers at operations in Europe to consider early retirement.
Employees at the unit in Torrance, California, were informed of the program in an internal memo, said Steve Curtis, a company spokesman. Of about 6,100 people who work for Toyota Motor Sales USA, 629 managers are eligible, Curtis said by phone.
"This is a voluntary option, and since we don't have a target we don't know what the uptake will be," he said. The program is intended to "align our staffing and organizational structure to fit our future needs and growth," he said.
The automaker, based in Toyota City, Japan, is working to revive U.S. sales and its reputation for quality after recalling millions of vehicles for sticky accelerator pedals and other flaws. The effect of call back a record number of Toyota and Lexus models last year led the company to report a 0.4 percent U.S. sales decline in 2010, bucking the industry's 11 percent annual gain.
Toyota also started a voluntary retirement program in November at its European headquarters in Brussels, Belgium, mostly involving administrative staff, said Shiori Hashimoto, a company spokeswoman in Tokyo. She declined to specify the number of workers to be cut among the 3,000 total staff.
Burnaston, England
The move follows a similar program at its plant in Burnaston, England, where two production lines were consolidated into one in July, Hashimoto said. About 850 workers out of 3,500 may be affected, she said.
Toyota rose 3.3 percent to 3,480 yen as of the 12:51 p.m. in Tokyo trading. The stock has gained 8.1 percent in 2011.
The carmaker today said U.S. sales rose 17 percent in January compared with a year earlier, when sales of some models were temporarily halted because of the pedal defect.
Candidates who choose the severance option in the U.S. will receive a "transition" payment of $20,000, two weeks' pay for every year of employment and an additional amount equal to 10 weeks of salary, Curtis said. The program is open to managers in the sales unit's automotive-operations and customer-service divisions, he said.
To contact the reporters on this story: Alan Ohnsman in Los Angeles at aohnsman@bloomberg.net Masatsugu Horie in Osaka at mhorie3@bloomberg.net
To contact the editor responsible for this story: Kae Inoue at kinoue@bloomberg.net