Mets Should Have Known of Madoff Fraud, Trustee Claims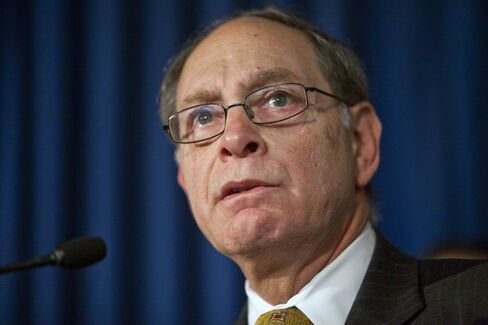 The owners of the New York Mets Major League Baseball club disclosed that Bernard Madoff's bankruptcy trustee is claiming in a sealed complaint that they should have known about the convicted con man's fraud, which may add to any amount they have to pay back.
Irving Picard, the trustee liquidating Madoff's defunct investment firm, sued Sterling Equities Inc., which owns the team, along with Mets LP, Fred and Jeff Wilpon and almost 100 related parties. The trustee is seeking the return of billions of dollars in real and fake profits earned by Madoff customers.
"The trustee's attempt to paint the Sterling defendants as persons who should have known that Madoff did no trading has become public," Sterling said in a court filing yesterday, complaining about leaks of complaint details to reporters. "The public news stories reflect no valid basis for the trustee's attempted character assassination of the Sterling defendants."
The Sterling parties said they need time to assess whether to continue to oppose the unsealing of Picard's complaint after the New York Times, citing two unidentified lawyers in the case, reported some of its contents. A hearing on the matter is set for Feb. 9.
Settlement Talks
"The Trustee and his counsel have no comment respecting the sealed complaint filed on Dec. 7, 2010, against Sterling Equities, its partners and other related entities and no comment respecting yesterday's response by the Sterling Equities defendants regarding the sealed complaint," Kevin McCue, a spokesman for Picard, said today in an e-mail.
The complaint was filed under seal to allow the parties to continue negotiations to settle the claim, they said at the time.
"The leaking of this confidential information, in violation of court orders, must cease," the Sterling group said in the filing. "Settlement talks must be given a chance."
According to the Sterling papers, Picard may have faulted the Sterling defendants for failing to learn their lesson from losing money to the Bayou Group LLC, in a $400 million fraud orchestrated by the hedge fund's co-founder, Samuel Israel III.
"The argument offered by the 'two lawyers' is apparently that, because the Sterling defendants are sophisticated and trusted Mr. Madoff, and because another money manager for the Sterling defendants invested in the Bayou fund, the Sterling defendants somehow should have known what the Securities and Exchange Commission did not, despite repeated, well-documented complaints made to the SEC, but not made to the Sterling defendants," they said in the court filing.
Israel pleaded guilty to the fraud at Stamford, Connecticut-based Bayou, which filed for bankruptcy protection in 2006. Israel, who faked his suicide in a failed attempt to escape prison, is serving a 22-year sentence.
The case is Picard v. Katz, 10-AP-5287, U.S. Bankruptcy Court, Southern District of New York (Manhattan).
Before it's here, it's on the Bloomberg Terminal.
LEARN MORE