BP Says U.S. Weighing Gas-Market Manipulation Charges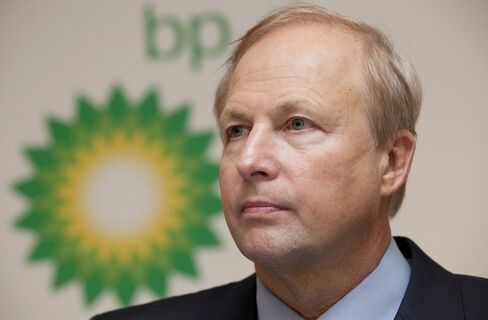 Feb. 1 (Bloomberg) -- BP Plc, Europe's second-biggest oil company, may face charges of manipulating prices in the U.S. natural-gas market in 2008, the company said in a filing today.
"The U.S. Federal Energy Regulatory Commission and the U.S. Commodity Futures Trading Commission are currently investigating several BP entities regarding trading in the next-day natural gas market at Houston Ship Channel during October and November 2008," the company said in the filing to the Securities and Exchange Commission.
The CFTC informed BP it intended to recommend charges on Nov. 30, while FERC has yet to decide what action it will take, BP said in the statement.
"BP conducts its trading and transportation activities in compliance with the law and regulations," Scott Dean, a company spokesman, said in an e-mail today. "BP has fully cooperated with the FERC and the CFTC investigations."
BP provided "a detailed response that it did not engage in any inappropriate or unlawful activity," the London-based company said in the filing.
Scott Schneider, a CFTC spokesman, and Craig Cano, a FERC spokesman, declined to comment.
In 2007, BP paid a record $303 million to settle a CFTC claim that it cornered the propane market, and admitted to attempting to manipulate prices in 2003 and manipulating prices in 2004. The Justice Department agreed not to prosecute the company as long as BP cooperated with the propane investigation and complied with a three-year monitoring period. BP said in its filing that the three-year term has expired, and the Justice Department filed a motion to dismiss the charges.
To contact the reporter on this story: Asjylyn Loder in New York at aloder@bloomberg.net.
To contact the editor responsible for this story: Dan Stets at dstets@bloomberg.net.