Autonomy Surges on 'Conservative' Analyst Estimates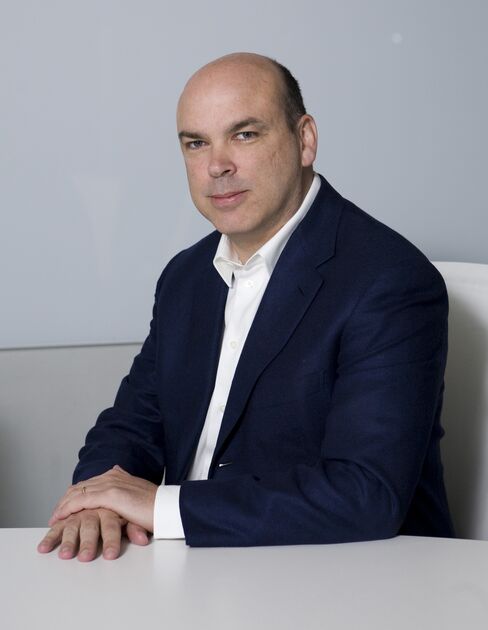 Autonomy Corp., the U.K.'s second-largest software company, gained the most in more than 20 months in London trading after posting higher full-year profit and saying current analysts' estimates are "conservative."
Net income rose 13 percent to $217.3 million, or 89 cents a share, from $191.6 million, or 80 cents, a year earlier, the Cambridge, England-based company said in a statement today. Revenue rose 18 percent to $870.4 million. The shares rose the most since May 2009.
Autonomy is benefiting from a more stable revenue stream as customers switch to so-called cloud computing, paying a monthly charge for its products rather than a one-time license fee. As a result, revenue from many of the agreements it signed last year will be booked in 2011 and the following years.
"We have a lot of business built in for the coming year," Chief Executive Officer Mike Lynch said in an interview with Bloomberg Television. "We are getting an annuity stream."
Current market estimates are "conservative" given the growth rates across its products in the fourth quarter and the record pipeline of business, Autonomy said. Revenue in 2011 is seen at $966 million, the median estimate of 17 analysts surveyed by Bloomberg.
Autonomy shares rose 94 pence, or 6.3 percent, to 1,590 pence in London. The stock, the second-best performer in the FTSE 100 Index today, has gained 1.5 percent in the past year, giving the company a market value of 3.9 billion pounds ($6.3 billion).
'Getting Better'
"It looks as if short positions are being closed off," George O'Connor, an analyst at Panmure Gordon & Co. with a "buy" recommendation on the stock, said in a telephone interview. "There was no surprise in the numbers and the story is broadly getting better. The market decided to park the numbers and fall in love with the stock."
O'Connor raised his 12-month price target for the stock 9 percent to 1,882 pence.
Autonomy is continuing to work on an acquisition that it had hoped to complete by the end of last year. The transaction with the unidentified company was delayed because of "changes in the targeted asset," it said in the statement. The target has not "transacted" with any other party, Autonomy said.
"We are not going to going to do just any acquisition," Lynch said. "We have got to do the right acquisition on the right terms."
"There are a number of analysts who expected a profit warning prior to the results coming out, so the headline numbers are reassuring," Tintin Stormont, an analyst at Singer Capital Markets who has a "fair value" recommendation on the stock, said in a note to clients. "The next big catalyst should still be the potential deal -- and if that is highly accretive, then there should be potential upside from here."
Before it's here, it's on the Bloomberg Terminal.
LEARN MORE