Coca-Cola, Cisco Scaling Back in Egypt Amid Protests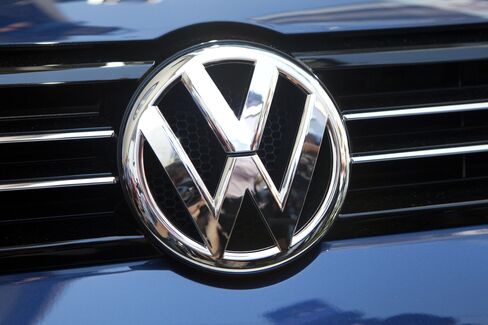 Coca-Cola Co., Cisco Systems Inc., Volkswagen AG and other global companies are curtailing operations in Egypt as protesters take to the streets for the seventh day to demonstrate against President Hosni Mubarak.
Coca-Cola closed its office in Cairo and won't reopen until security improves, spokesman Kenth Kaerhoeg said today. Cisco, the world's largest networking-equipment company, also temporarily shut its office in the city. Statoil ASA, Norway's biggest oil producer, halted drilling offshore, while London's GlaxoSmithKline Plc, which has about 900 employees in the country, closed offices and plants yesterday.
The unrest, which erupted across Egypt on Jan. 25, has threatened the government's stability, disrupted Internet access and increased the risk of looting for retailers. Thousands of demonstrators gathered again today in central Cairo after denying a curfew during a night of looting and gunfire. As many as 150 people may have died in the protests.
"We expect that the situation will become even more unstable," Eckhard Cordes, chief executive officer of Metro AG, the world's third-largest retailer, said in Berlin. "That's why we decided to get our people out."
Metro's two stores in Egypt were looted, and one of them was damaged by fire. Peter Wuebben, a spokesman at the Dusseldorf, Germany-based company, said about 25 expatriate employees and family members were evacuated from Egypt yesterday.
Getting Home
Atlanta-based Coca-Cola, the world's largest soft-drink maker, declined to say how many employees it has in Egypt. Purchase, New York-based PepsiCo Inc., the biggest snack maker, said it's helping employees who aren't residents of Egypt relocate to their home countries as soon as possible.
GlaxoSmithKline's sites were shut by "disruptions with the infrastructure and travel networks" that made it impossible to go to work, said Claire Brough, a spokeswoman with the U.K.'s largest drugmaker.
Cisco, which declined to disclose how many employees it has in the country, said it's closely watching the situation.
"We continue to stay close to our Egyptian employees, and remain prepared to respond if needed to any impact to our employees' customers or businesses," Marc Musgrove, a spokesman for the San Jose, California-based company, said in an e-mail.
Maintaining Operations
Hewlett-Packard Co., the largest maker of computers and printers, is advising its employees in Egypt to work from home.
"We are committed to supporting customers during this time to ensure continuity of operations," Mylene Mangalindan, a spokeswoman for the Palo Alto, California-based company, said in an e-mailed statement.
Delta Air Lines Inc. again canceled its daily New York-Cairo flight, departing tonight from John F. Kennedy International Airport, according to the Atlanta-based carrier's website. The New York-bound return trip departing tomorrow also was scrapped. Delta, the only U.S. airline flying nonstop to Egypt, began halting its Cairo service Jan. 28, a few days after the unrest started.
Ingersoll-Rand Plc said yesterday that it's temporarily closing a plant and its sales operation in Cairo. The plant's products include air-conditioning equipment for the region sold under the Trane brand name. The company's Egyptian workforce is about 150 people, along with 46 outsourced hourly workers, according to spokeswoman Misty Zelent.
Volkswagen's Response
Volkswagen, the world's third-largest carmaker, said it canceled deliveries to the country. Nissan Motor Co., Japan's second-biggest automaker, yesterday shut its factory there until Feb. 3, while Daimler AG stopped production of Mercedes-Benz vehicles at its joint venture for two days. Lafarge SA, the world's largest cement maker, also suspended output in Egypt.
HSBC Holdings Plc, Europe's biggest bank, closed its branches in Egypt. The company has 100 outlets and employs 2,100 people in the country, spokesman Brendan McNamara said in a statement from London today.
"We continue to closely monitor these events," McNamara said. "We have continuity plans in place to enable business to continue through the disruption. We'll take steps to protect staff and customers."
Piraeus Bank SA, Greece's fourth-biggest bank, said some of its 48 branches in Egypt were damaged due to looting, with windows smashed and computers stolen.
Branch Offices
UBS AG, Switzerland's largest bank, will temporarily close its representative office with about half a dozen people in Egypt from tomorrow, Zurich-based spokesman Dominique Gerster said by telephone today.
Barclays Plc, the third-largest U.K. bank, shut its network of 65 branches following advice from the Central Bank of Egypt, London-based spokesman Perry Jones said by telephone today. The bank has 2,100 employees in the country.
Demonstrators in Egypt said they want an end to corruption and repression and an improvement in living standards in the nation that relies on tourism, revenue from the Suez Canal and overseas investors for foreign currency.
Mubarak on Jan. 29 appointed intelligence chief Omar Suleiman as vice president, a sign the 82-year-old leader may be prepared to step down, according to Emad Gad, an analyst at the Al Ahram Centre for Political and Strategic Studies, a Cairo-based research firm.
Tour Groups
Tour operators, including TUI Germany, TUI Travel Plc's German unit, and Apollo, the Scandinavian agency owned by Zurich-based Kuoni Reisen Holding AG, have halted trips to Egypt. Kuoni also advised clients not to travel there.
Apollo said it canceled all flights to Egypt until Feb. 23 and will bring all its about 2,000 clients currently in Egypt home during the week. Jetair NV, a Belgian tour company, began evacuating holidaymakers because of the protests.
Shares of TUI Travel and Thomas Cook Group Plc, Europe's two biggest tour operators, fell in London trading on concern the unrest in Egypt may affect holiday bookings. TUI Travel slid 2.6 percent, while Thomas Cook fell 3.1 percent.
Egypt's stock market, like banks in the country, stayed shut amid the protests.
BP Plc said it's making plans to evacuate family dependents from Egypt as a precaution given the current unrest. They will be moved out of the country "over the next day or so," the London-based company said yesterday in a statement.
Nokia Closure
Nokia Oyj, the world's biggest maker of mobile phones, has closed offices in Egypt, Mona Kokkonen, a spokeswoman for the Finnish company, said by telephone.
"We have 25 people working for Nokia in Egypt and they're working from home," Kokkonen said. "We are monitoring the situation and if necessary will take action such as moving people to a safer area."
Statoil, based in Stavanger, Norway, has "a few dozen" employees in Egypt, spokesman Baard Glad Pedersen said.
"Due to the uncertainty tied to the current situation and how long it will last, we've chosen to reduce activity offshore to a minimum," he said by telephone.
Electrolux AB, the world's second-biggest household appliance maker, said its acquisition of a 52 percent stake of Egyptian washer-dryer maker Olympic Group Financial Investments was continuing as planned despite the violence.
"The due diligence process continues as planned," spokesman Erik Zsiga said today by telephone.