Sara Lee Plans to Split Up Company, Names Smits CEO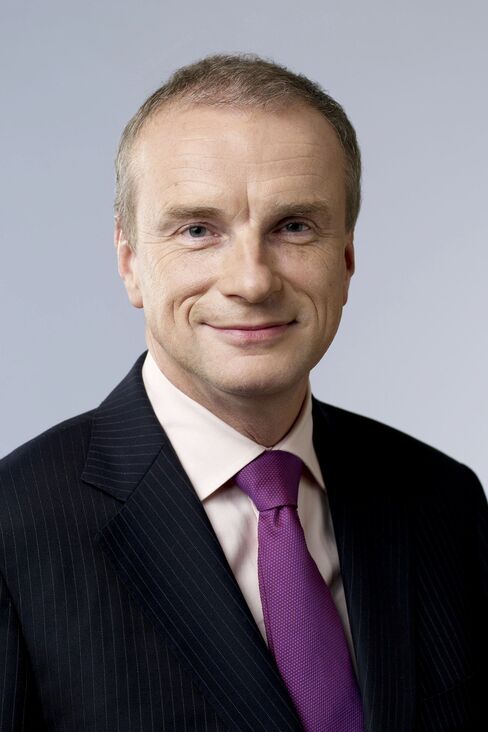 Sara Lee Corp., the maker of Ball Park hot dogs and Douwe Egberts coffee, decided to split itself in two after failing to agree to takeover offers from suitors.
Sara Lee said today that it will seek to spin off the meat business as a new public company by early calendar 2012. The board also named Marcel Smits chief executive officer and plans to declare a special dividend of $3 a share.
The move will give the companies more freedom to seek acquisitions, Smits, 49, said on a conference call. The board, which had fielded unsolicited advances from potential buyers, decided the split would provide the most value for investors, he said. Sara Lee spurned offers from JBS SA and a buyout group led by Apollo Global Management LLC because they were too low, people familiar with the matter said this week.
"It would not surprise me to see a private-equity firm or maybe a strategic sharpen their pencils and come back with a renewed offer for all of Sara Lee," said Matthew Kaufler, who helps manage $3 billion at Federated Clover Investment Advisors in Rochester, New York. "That is not out of the realm of possibility."
Sara Lee, based Downers Grove, Illinois, fell 47 cents, or 2.7 percent, to $17.17 at 4:02 p.m. in New York Stock Exchange composite trading. The shares had risen 41 percent in the past 12 months.
The board was unanimous in its decision on pursuing a split, Smits said today on a conference call. There are no tax or legal reasons that would prevent a bid for the entire company before it divides into two, he said.
Company Transformation
The moves represent the culmination of a six-year transformation of Sara Lee, from a maker of everything from apparel to shoe polish to a company devoted solely to food and beverages. The spinoff will leave Smits with a company focused on beverages, operations that generated about $4.6 billion in the latest fiscal year and include brands like Senseo.
The beverage business has yet to be named, while the new meat and foodservice operations will keep the Sara Lee title after the spinoff and be led by C.J. Fraleigh, CEO of the North American retail and foodservice division. The business, which includes brands like Ball Park and Jimmy Dean breakfast sausages, generated about $4.1 billion in the latest fiscal year.
"I'd rather be Marcel Smits than C.J. Fraleigh," said Federated Clover's Kaufler, who currently owns shares of Kraft Foods Inc. and H.J. Heinz Co. "The beverage brands are more valuable and the growth profile is better. So the real sizzle will be on the international side."
New CEO
Smits has led Sara Lee on an interim basis since May, when predecessor Brenda Barnes suffered a stroke. D.A. Davidson analyst Tim Ramey had previously identified both Smits and Fraleigh as contenders for the top job at the food maker.
Sara Lee also said today that it appointed Jan Bennink as chairman effective immediately, and that the executive's main responsibility is taking care of the spinoff. Bennink will replace James Crown, who will stay on the board and serve as lead independent director.
Today the company also lowered its per-share profit forecast for 2011 from as much as 94 cents to a top range of 89 cents. The company cited higher green coffee costs. The forecast is for continuing operations, excluding such divestitures as the sale of Sara Lee's North American bakery business. Analysts projected 93 cents on average, according to a Bloomberg survey.
Sara Lee's sales have dropped for two straight years amid increased competition for recession-weary shoppers. The company had sold off businesses like the body-care division to devote more resources to coffee and meat.
Previous Overtures
This week, Brazilian meat processor JBS gave up trying to raise funding for a Sara Lee bid, according to a person with knowledge of the matter. Sao Paulo-based JBS, the world's largest beef producer, had sought to line up financing for an offer of $20 to $21 a share after Sara Lee rejected a lower offer in December, people familiar with the matter said this week.
A group of buyout firms led by Apollo also failed to raise their offer after a bid of about $19 made last week was snubbed, people said.
Before it's here, it's on the Bloomberg Terminal.
LEARN MORE