Mortgage Rates on 30-Year U.S. Loans Increase for Second Week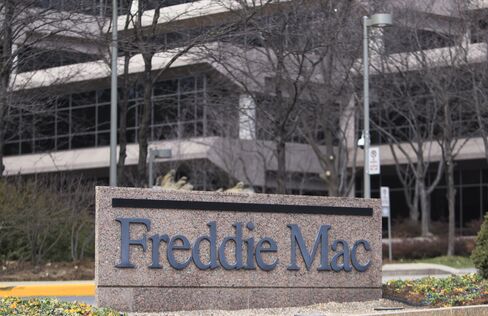 U.S. mortgage rates rose for the second straight week, threatening to slow home sales as buyers return to the market.
The average rate for 30-year fixed loans climbed to 4.80 percent for the week ended today from 4.74 percent, according to Freddie Mac. The average 15-year rate was 4.09 percent, up from 4.05 percent a week earlier, the McLean, Virginia-based mortgage-finance company said in a statement.
Rising lending rates may prompt potential buyers to hold off purchasing a home while unemployment in the U.S. hovers above 9 percent. Mortgage applications fell last week to the lowest in more than two years as rates for 30-year fixed loans continued to climb from a three-decade low of 4.17 percent in November.
Purchases of existing homes rose 12 percent in December to a 5.28 million annual rate, as borrowers rushed to lock in low rates, data from the National Association of Realtors showed Jan. 20. New-home sales climbed 18 percent in the month to a 329,000 annual pace, the biggest jump since 1992, the U.S. Commerce Department said yesterday.
Home prices are "bouncing around" a bottom and could climb in the first half of the year as affordability draws buyers back to the market, Karl Case, an economist who co-founded the S&P/Case-Shiller home price index, said Jan. 25. The index of home values in 20 cities dropped 1.6 percent in November from a year earlier, the group said.
The Mortgage Bankers Association's index of mortgage applications fell 13 percent in the week ended Jan. 21 to the lowest level since November 2008. Refinancing applications dropped 15 percent, while the purchasing gauge declined 8.7 percent.
The U.S. Federal Reserve yesterday said it is pressing ahead with its plan to purchase $600 billion in Treasuries to shore up the economy and keep borrowing costs low.
Before it's here, it's on the Bloomberg Terminal.
LEARN MORE