Sinopharm Plans at Least 5 Billion Yuan Acquisitions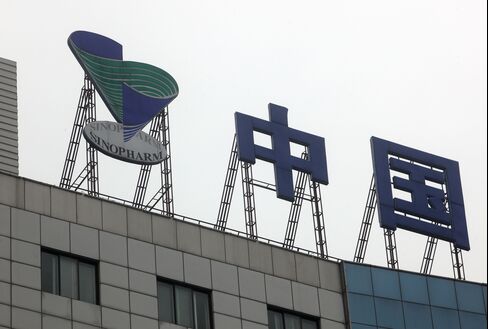 Sinopharm Group Co., China's biggest drug distributor, plans to spend at least 5 billion yuan ($759 million) buying companies in the next two years after agreeing to its largest acquisition since going public.
Sinopharm has spent about 5 billion yuan acquiring more than 60 companies since its initial share sale in September 2009, said Wu Aimin, the Shanghai-based company's deputy general manager. It plans to spend a similar amount through 2012 to expand to 300 cities in China from about 100 now, Wu said.
"In 2011, we will still continue to make many acquisitions," Wu said in a telephone interview today. "We are considering opportunities in all the mature cities in China."
The company said today it agreed to pay as much as 1.3 billion yuan for 60 percent of two units of Le Ren Tang Pharmaceutical Group Co., or LRT, to expand in China's northern Hebei province. The acquisition prices closely held LRT at as much as 25 times 2010 earnings, making it Sinopharm's largest and most expensive acquisition since the IPO, said Jinsong Du, an analyst at Credit Suisse AG.
"My initial reaction is it's still a shock to me that the P/E is this much," Du said in a telephone interview from Hong Kong. "I wouldn't consider this acquisition a bargain, definitely not, but at least it's not negative."
Du is one of 13 analysts tracked by Bloomberg who recommend buying the stock. None have a "sell" rating.
Sinopharm fell 1.5 percent to HK$27 as of the 4 p.m. close in Hong Kong trading, giving the company a market value of HK$61.1 billion ($7.8 billion).
Multiple Acquisitions
Competitors including Shanghai Pharmaceuticals Holding Co. have made acquisitions at as much as 50 times earnings, suggesting Sinopharm would have to pay more to expand, Du said.
The company paid an average of 10 times earnings for acquisitions in 2010, and as much as 20 times toward the end of the year as competition intensified, Wu said. Such valuations are still "uncommon and few" and acquisition prices in the industry probably won't rise further, he said.
The purchase gives Sinopharm stakes in the distribution and retail businesses of LRT, which has a 30 percent market share in Hebei, Sinopharm said in a statement. LRT, the largest drug distributor in the province, sells more than 20,000 kinds of pharmaceutical products to more than 1,000 hospitals, it said.
Sales Booster
The company expects the purchase to boost revenue from the province, which borders the capital Beijing and the port city of Tianjin, to 10 billion yuan by 2012, Wu said, without specifying what sales are now.
Sinopharm's revenue rose 36 percent to 31.6 billion yuan in the half year ended June 30, and net income climbed 27 percent to 628.6 million yuan.
"We've been market leaders in Beijing and Tianjin, but in Hebei we've been quite small," Wu said.
China's government is implementing a plan to spend 850 billion yuan to expand basic health-care services throughout the country by this year. The nation's pharmaceutical-industry sales will expand as much as 27 percent in 2011 to more than $50 billion, making it the world's third-biggest drug market, IMS Health Inc. said in October.
Before it's here, it's on the Bloomberg Terminal.
LEARN MORE