Intel Says will.i.am Joins as Director of Creative Innovation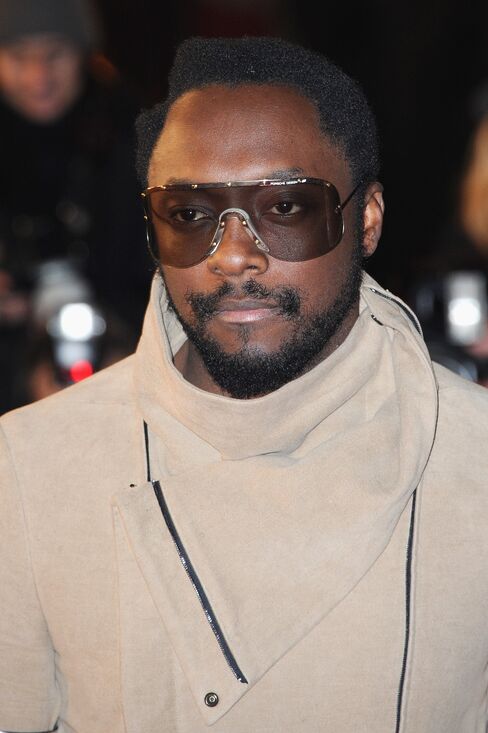 Jan. 25 (Bloomberg) -- Intel Corp., the world's largest chipmaker, said Black Eyed Peas member will.i.am will become a creative director, contributing music and helping in the development of devices such as laptops, smartphones and tablets.
The Grammy Award-winning musician already has an Intel badge and was introduced today at the company's internal sales and marketing conference in Anaheim, California.
Intel, known for its rows of identical grey cubicles and worldwide network of robot-filled factories, is trying to make sure its products stay at the center of future trends in technology. A relationship with will.i.am helps Intel marry entertainment and technology, according to Deborah Conrad, the company's head of marketing.
"It's imperative that Intel and our innovations are kept in front of the global youth culture that embraces new devices and new forms of communication and entertainment," Conrad said.
Will.i.am will be involved in a multiyear "hands on creative and technology collaboration," Santa Clara, California-based Intel said. The company isn't giving any more details of the partnership.
The Black Eyed Peas have sold 29 million records and won 6 Grammy Awards, according to the band's website. Will.i.am has also worked with Justin Timberlake, John Legend, Mariah Carey, Whitney Houston, Carlos Santana and Michael Jackson.
Intel's chips run more than 80 percent of the world's personal computers. The company is trying to parlay that dominance into a foothold in the faster-growing markets for smartphones and tablet computers.
Other technology providers have signed up rock stars to promote their products. Hewlett-Packard Co. enlisted singer Gwen Stefani in 2007 to help plug HP printers, online design programs and the Snapfish photo service.
To contact the reporters on this story: Ian King in San Francisco at ianking@bloomberg.net
To contact the editor responsible for this story: Tom Giles at tgiles@bloomberg.net