Billionaire Shanghvi's Sun Pharma Plans U.S. Purchase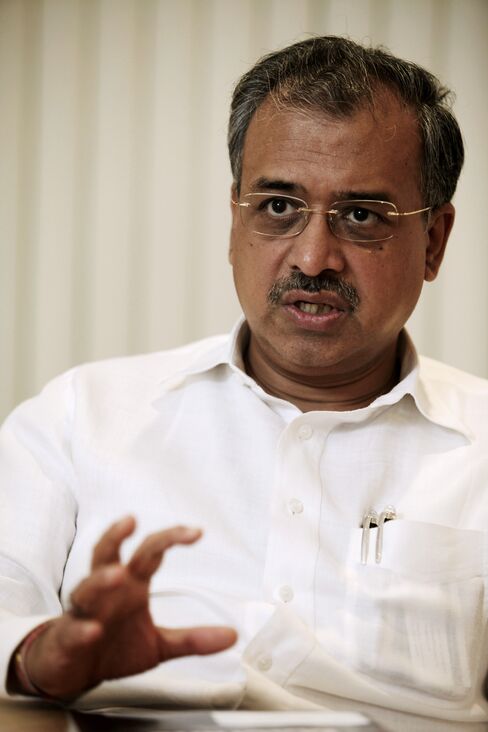 Sun Pharmaceutical Industries Ltd., India's largest drugmaker by market value, is planning its biggest acquisition in the U.S. to boost sales in the world's largest pharmaceutical market, Chairman Dilip Shanghvi said.
Sun, which has bought controlling stakes in 10 companies in the past 14 years including the $260 million acquisition of a majority stake in Israel's Taro Pharmaceutical Industries Ltd., needs to buy a bigger U.S. company to attain critical scale, Shanghvi, 55, said in a Jan. 21 interview in Mumbai. Sun, which owns about 77 percent of Detroit-based Caraco Pharmaceutical Laboratories Ltd., isn't in takeover talks yet, he said.
"We are still a very small player in the U.S.," billionaire Shanghvi said. "We will have to look at a slightly bigger acquisition rather than to look at very small acquisitions that we have done in the past."
A buyout may help expand Sun's capacity to sell generic medicines and enable the Mumbai-based company to gain control of manufacturing sites and sales networks, according to Shanghvi. Sun and Taro supplied less than 3 percent of the generic medicines prescribed in the U.S. in November, compared with Teva Pharmaceutical Industries Ltd.'s 20 percent share and Mylan Pharmaceuticals Inc.'s 13 percent share, Nomura Holdings Inc. said in a report last month.
Sun fell 0.1 percent to 484.75 rupees at the 3:30 p.m. close in Mumbai. The stock has climbed 69 percent in the past 12 months, almost double the Bombay Stock Exchange's 16-company BSE Healthcare Index's gain in the same period.
$300 Million Revenue
Shanghvi didn't say how much Sun could spend on a U.S. acquisition. Any target would need to have annual sales of more than $300 million for Sun to compete effectively with the top five generic drugmakers in the U.S. market, said Vikas Sonawale, a health-care analyst with Religare Securities Ltd. in Mumbai.
"It will be a clear-cut shift in strategy," Sonawale said. Such an acquisition may cost as much as $1 billion, and Sun may have to take on additional debt to finance it, he said. Sun reported total sales of 39 billion rupees ($855 million) in the year ended March 31.
Shanghvi, who is ranked 14th on Forbes magazine's list of richest Indians with a net worth of $5.2 billion, founded the company in 1983 and has followed a strategy of acquiring underperforming or unprofitable companies and merging their operations into Sun. He controls 63.7 percent of Sun, according to December company filings.
Sun acquired a controlling stake in Yakum, Israel-based Taro in September, after a legal battle that stretched for three years. The acquisition gave Mumbai-based Sun access to manufacturing facilities in North America and a portfolio of cardiac and skincare medicines.
The company gets more than 85 percent of its revenue from India and North America, according to Shanghvi. He said the next challenge for the drugmaker is to expand its presence in Brazil, Russia and China, and this could be through acquisitions.
Before it's here, it's on the Bloomberg Terminal.
LEARN MORE