Rock-Tenn to Acquire Smurfit-Stone for $3.5 Billion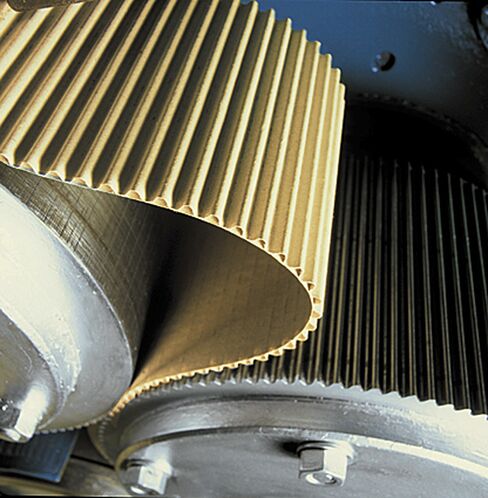 Rock-Tenn Co. agreed to buy Smurfit-Stone Container Corp. for $3.5 billion, making it North America's second-biggest containerboard producer as demand rebounds.
Rock-Tenn bid $35 a share in cash and stock for Chicago-based Smurfit-Stone, Norcross, Georgia-based Rock-Tenn said today in a statement. The proposed transaction was approved by the boards of both companies, Rock-Tenn said.
The deal will expand Rock-Tenn's operations to the U.S. Midwest and West Coast, allowing it to benefit from rising prices and increased consumption of containerboard. Demand for the specialized paper, used to make shipping boxes, revived last year as the global economy emerged from a recession.
"Rock-Tenn's emergence as Smurfit's acquirer is a surprise," Mark Wilde, a New York-based analyst at Deutsche Bank AG, said in a note to clients, referring to Rock-Tenn's relatively small containerboard business. Still, the company "has emerged as among the sector's best managed players, both financially and operationally," Wilde said.
Smurfit-Stone rose $7.48, or 27 percent, to $35 as of 4:15 p.m. in New York Stock Exchange composite trading. Rock-Tenn climbed $2.13, or 3.7 percent, to $59.31.
The bid is 30 percent more than Smurfit-Stone's volume-weighted average price over the 20 days through Jan. 21. That compares with an average 13 percent premium among deals in the global paper-container industry announced in the past 12 months, according to data compiled by Bloomberg.
Cardboard Overcapacity
The global economic crisis left Memphis, Tennessee-based International Paper Co., the world's largest paper maker, and its peers grappling with overcapacity as buyers reduced purchases of cardboard boxes and packaging. Smurfit-Stone declared bankruptcy in 2009 and emerged last year after closing mills and cutting more than 10 percent of its workforce. Unsecured creditors ended up with 96 percent of its new equity.
"We just see this as a fantastic opportunity for Rock-Tenn because we create value in the business we want to be in," Rock-Tenn Chief Executive Officer James Rubright said on a conference call with analysts and investors. "We think it's a key strategic asset in North America in global terms."
Smurfit-Stone has mill capacity of 7 million metric tons, according to the statement. Rock-Tenn will have capacity of 9.4 million tons after the transaction is complete, including 7.5 million tons of containerboard mill output, it said.
Global Demand
The average selling price for all paperboard and containerboard grades increased by $73 a ton in the first quarter of fiscal 2011 from a year earlier, Rock-Tenn said in a separate statement today.
The takeover values Smurfit-Stone at about 6.9 times the past 12 months' earnings before interest, tax, depreciation and amortization, compared with a multiple of 8.4 times for the $4.5 billion sale of Pactiv Corp. to billionaire Graeme Hart's Rank Group Ltd. in 2010, Bloomberg data show. Rank paid a 33 percent premium for Pactiv, based on the 20-day average price through to May 14, the day before talks were disclosed.
Wells Fargo Securities LLC is advising Rock-Tenn and Lazard Ltd. is advising Smurfit-Stone.
North American demand for cardboard packaging is up 6 percent from the low point during the recession, International Paper Chief Executive Officer John Faraci said Oct. 27. Demand remains 4 percent below pre-recession levels in early 2008, he said.
Before it's here, it's on the Bloomberg Terminal.
LEARN MORE