Paulson Made More Than $1 Billion on Citigroup Stake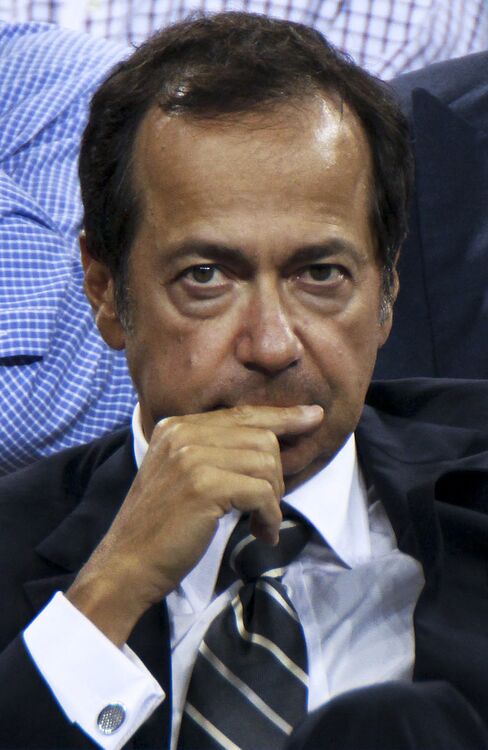 Jan. 24 (Bloomberg) -- Paulson & Co., the $35.9 billion hedge fund run by John Paulson, told clients that it made more than $1 billion on its Citigroup Inc. investment in the past 18 months.
Citigroup, which surged 43 percent last year, was the fund's most profitable bank holding last year, Paulson said in a letter to clients this month.
"Citigroup demonstrates the upside potential of many of the restructuring investments we have added to our portfolio and our ability to generate above-average returns in large positions," Paulson said in the letter, a copy of which was obtained by Bloomberg News.
Citigroup was the hedge fund's fourth-largest U.S. equity holding in the third quarter, according to filings. Paulson, 55, who became a billionaire by betting against U.S. mortgage markets, sold 82.7 million shares in New York-based Citigroup in the third quarter, leaving the hedge fund with 424 million shares, according to filings.
Armel Leslie, a spokesman for New York-based Paulson, declined to comment on the letter.
Paulson said it expects to see continued U.S. economic growth this year. The firm said that over the past 20 years the average length of expansion after each of the past two recessions has been 32 quarters and that it expects that this will be the "likely scenario going forward."
Equities to Rise
"The U.S. economy has had five consecutive quarters of GDP growth since the most recent recession, and we believe it is likely that growth will accelerate," the firm said in the letter.
Paulson said the most relevant market indicator it tracks is the equity risk premium, or the difference between the earnings yield on equities and rates on the safest government bonds.
The premium on the Standard & Poor's 500 Index relative to 10-year Treasuries last year remained at levels only seen twice in the past five decades, according to Bloomberg data. U.S. securities have only offered investors more in earnings compared to payouts on bonds during the worst of the financial crisis in early 2009 and during the oil crisis of the mid-1970s.
Paulson said this indicates that equities are set to rise "as the current economic environment is by no means the most challenging it has been in 50 years."
Bush Tax Cuts
As U.S. economic data improved last quarter, the equity risk premium fell to 2.96 percentage points from 4.75 in August, while stocks have risen.
"We expect this trend to continue," the firm said.
Paulson said the U.S. government's decision to extend Bush-era tax cuts will help the economy grow this year. The hedge fund said the cuts, combined with the extension of unemployment benefits and allowing businesses to write off 100 percent of new investments immediately, will provide stimulus to all income levels of about $900 billion over the next two years.
Paulson's biggest hedge fund, Advantage Plus, gained as much as 18 percent last year, depending on share class, according to the letter. The fund seeks to profit from corporate events such as mergers and bankruptcies.
Hedge funds on average returned 7 percent in 2010, according to data compiled by Bloomberg.
Paulson said its funds generated more than $8.4 billion in gains last year, $2.4 billion from its share class denominated in gold. Paulson's seven hedge funds returned 11 percent to 36 percent in 2010, according to the letter.
The firm said it has spent the last 18 months making restructuring investments in "high-quality" assets at "deeply distressed" prices to try to maximize profits in an economic recovery. Paulson said it has invested more than $20 billion in more than 40 transactions.
To contact the reporter on this story: Saijel Kishan in New York at skishan@bloomberg.net.
To contact the editor responsible for this story: Christian Baumgaertel at cbaumgaertel@bloomberg.net