J.C. Penney Puts Ackman on Board; Plans Store Closings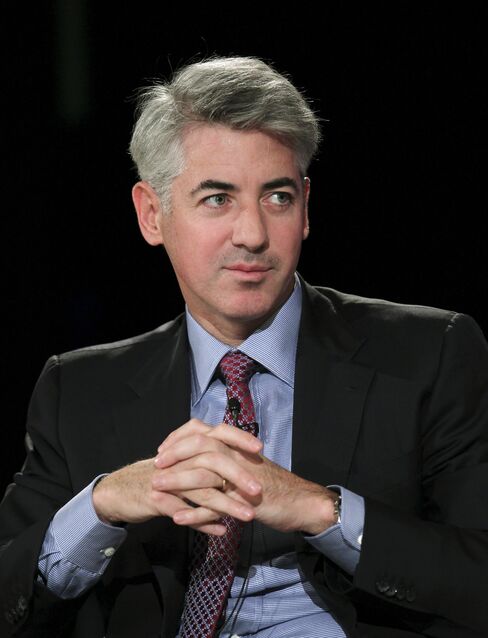 J.C. Penney Co. is naming William Ackman and Steven Roth, two of its biggest investors, to the board following talks on how to improve the department-store chain's performance.
The two probably will join the board by Feb. 22, J.C. Penney said today. Ackman's Pershing Square Capital Management LP and Roth's Vornado Realty Trust disclosed stakes in the retailer last year, and said then that they would consult each other on their investments in the department-store chain, the third-largest in the U.S.
Chief Executive Officer Myron Ullman is giving them more influence as he strives to reverse three straight years of slumping sales. Plano, Texas-based J.C. Penney today announced plans to close stores that aren't performing well and wind down its catalog business to improve profitability.
"It wasn't hard to understand what the virtues would be of having them in the boardroom," Ullman, 64, said in an interview today. "We're in a transition, we're transforming a company."
Ullman declined to provide specifics on what changes New York-based Vornado and Pershing are pursuing. Ackman didn't respond to an e-mail message seeking comment, and Vornado Chief Financial Officer Joseph Macnow declined to comment.
J.C. Penney rose $2.18, or 7.2 percent, to $32.52 at 4:01 p.m. in New York Stock Exchange composite trading, the most since Oct. 7. The shares had gained 21 percent last year.
Pershing, Ackman's New York-based hedge-fund firm, said three months ago that it would engage in talks with J.C. Penney's managers on the company's performance. Pershing disclosed a 16.5 percent stake in the retailer in October, the same time that Vornado revealed its 9.9 percent stake.
Cost Savings
Ackman buys stock in companies he deems undervalued and then urges changes he says will boost shareholder returns. Most recently, he sought to dismantle Fortune Brands Inc., the maker of Jim Beam bourbon and Titleist golf balls, after becoming its top investor. He also offered to back bookseller Borders Group Inc. in making a bid for larger rival Barnes & Noble Inc.
J.C. Penney, which operates more than 1,100 stores, will close locations in states such as Georgia, Illinois and Iowa. The retailer also aims to exit 19 outlets stores over two years and will shut two call centers, as well as a custom-decorating fabrication facility.
The moves will reduce costs by $25 million to $30 million by 2012, "fairly modest" changes, Carol Levenson, an analyst with Gimme Credit LLC in Chicago, wrote in a note to clients.
"Mr. Ackman will no doubt be pressing for more radical action," she said.
The initiatives also probably will lead to costs of about 8 cents a share for the fourth quarter, J.C. Penney said. Analysts on average project earnings of 97 cents for that period. J.C. Penney plans to report fourth-quarter results Feb. 25.