Roc Capital Sells Stake to ArcelorMittal Heiress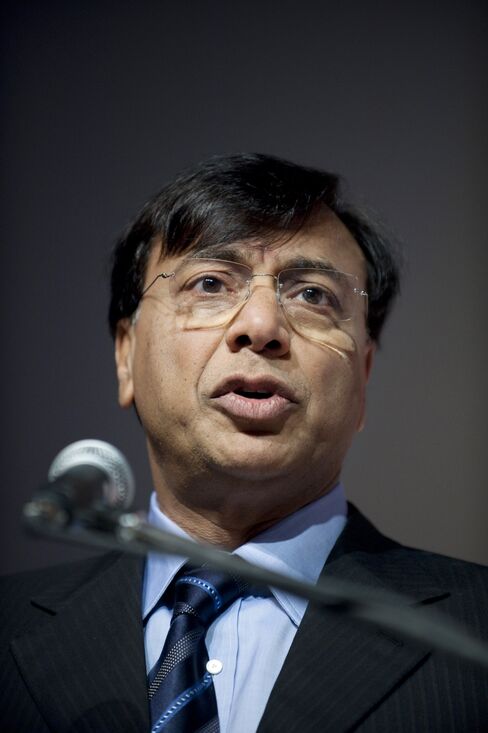 Roc Capital Management LP, a New York-based hedge fund, sold a minority stake to Vanisha Mittal Bhatia, daughter of ArcelorMittal's Lakshmi Mittal, the world's fifth-richest man.
Bhatia, 30, and her husband, Amit Bhatia, 31, this month purchased the stake of 10 percent to 25 percent through Sunbeam U.S. Holdings LLC, an investment vehicle they control, according to a Jan. 11 filing with the U.S. Securities and Exchange Commission.
Hedge funds including Claren Road Asset Management LLC have sold stakes in themselves since global markets rallied last year. Private-equity firm Carlyle Group agreed in December to buy 55 percent of Claren Road, a $4.5 billion credit fund based in New York. Goldman Sachs Group Inc.'s Petershill Fund purchased a minority stake that month in Mount Lucas Management Corp., a $1.8 billion macro hedge fund. Credit Suisse Group AG acquired part of York Capital Management in September.
"We're likely to see more hedge funds sell stakes given the hard capital-raising environment we are in and also the rising costs of meeting increased regulation," said Steven Nadel, a partner at New York law firm Seward & Kissel LLP with clients in the industry.
Roc Capital was started by Arvind Raghunathan, 47, former head of Deutsche Bank AG's global arbitrage business, in 2009 and was that year's largest hedge fund start-up, with more than $1 billion in assets. Frankfurt-based Deutsche Bank owns at least a 5 percent stake in the fund, according to the filing.
Quant Strategy
The hedge fund, which uses computer models to pick investments through a strategy known as quantitative trading, has underperformed rivals since inception. It lost 4.9 percent last year and gained 2.8 percent in the last five months of 2009, according to an investor letter, a copy of which was obtained by Bloomberg News. Such funds averaged gains of 9.3 percent in 2010 and 14 percent in the prior year, according to data compiled by Bloomberg.
Vanisha Bhatia is a corporate director and board member of Luxembourg-based ArcelorMittal, the largest steelmaker. Her father, the chief executive officer of ArcelorMittal, is worth $28.7 billion, according to the Forbes 2010 billionaires ranking. Amit Bhatia runs Swordfish Investments LLP, a London-based private-equity firm.
Shawn Wells, a managing director at Roc Capital, declined to comment. Giles Read, a spokesman for ArcelorMittal, said representatives from LK Advisors Ltd., which manages the Mittal family's personal wealth, declined to comment.
The SEC requires investment advisers that register with the agency to disclose the names of their shareholders as well as the size of their stakes. The agency allows advisers to provide a range of ownership by selecting from five categories, one of which is 10 percent to less than 25 percent of the firm.