Wozniacki Regrets Kangaroo Quip at Australian Open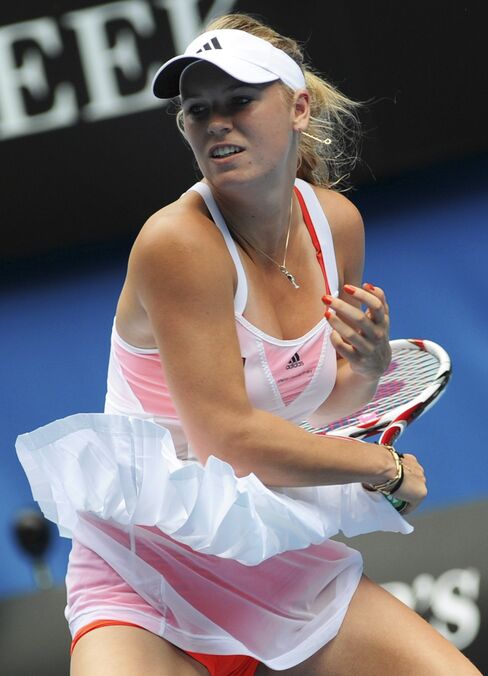 Caroline Wozniacki apologized for joking that a scratch on her shin was inflicted by a baby kangaroo rather than by a mishap on a treadmill.
The top-seeded Wozniacki attempted to liven up her post-match news conference at the Australian Open tennis tournament in Melbourne yesterday by saying she got the cut when a baby kangaroo lashed out at her with a claw.
Wozniacki, 20, returned to face journalists for a second time following her fourth-round win at the Grand Slam event to say that she made up the story because "it sounded better than what actually happened." By that time, the story had been published by several news organizations.
"I'm sorry," Wozniacki told reporters. "I really didn't mean to. I promise if I make a joke like this, I'll make sure to clarify it before I leave."
The joke backfired three days after the Dane rattled off a series of answers at the start of a press conference to what she said were predictable questions after hearing that some journalists found her media appearances "kind of boring."
"I didn't think that it was going to spin this way," said Wozniacki. "I heard that to get the story pulled back again was quite a bit of work. So I just thought I would come back and apologize."
Wozniacki, competing in her first major as the world's top-ranked player, will face Italy's Francesca Schiavone tomorrow in her first Australian Open quarterfinal.
Before it's here, it's on the Bloomberg Terminal.
LEARN MORE