Portuguese President Cavaco Silva Leads Vote Count, RTP Says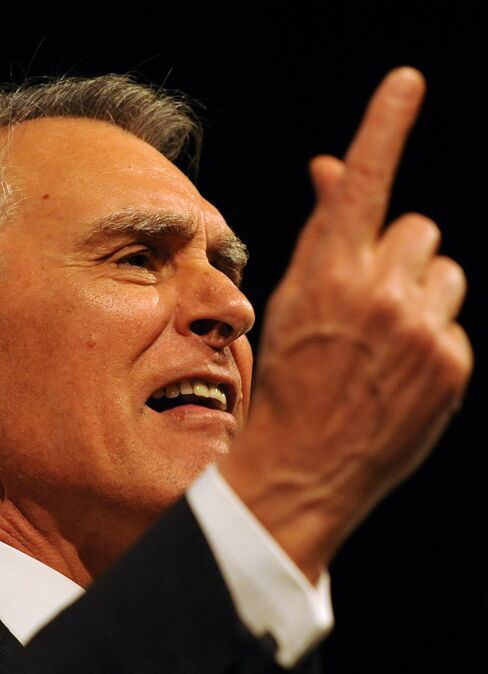 Portuguese President Anibal Cavaco Silva led the vote count in today's presidential election as he aims to secure a second five-year term, state-owned RTP said on its website, citing official results provided by the government.
Cavaco Silva, backed by the opposition Social Democratic party, had 55 percent of the vote, with 3,785 of the country's 4,260 voting districts reporting, according to RTP's website. Manuel Alegre, a candidate backed by the Socialist Party of Prime Minister Jose Socrates, had 19 percent of the vote, RTP said.
In the 2006 election, Cavaco Silva won with 51 percent of the vote. If no candidate had won more than 50 percent of the vote, a run-off election between the top two vote-winners would be held in three weeks.
Before it's here, it's on the Bloomberg Terminal.
LEARN MORE