S. Korea Rescues Freighter, Kills Eight Somali Pirates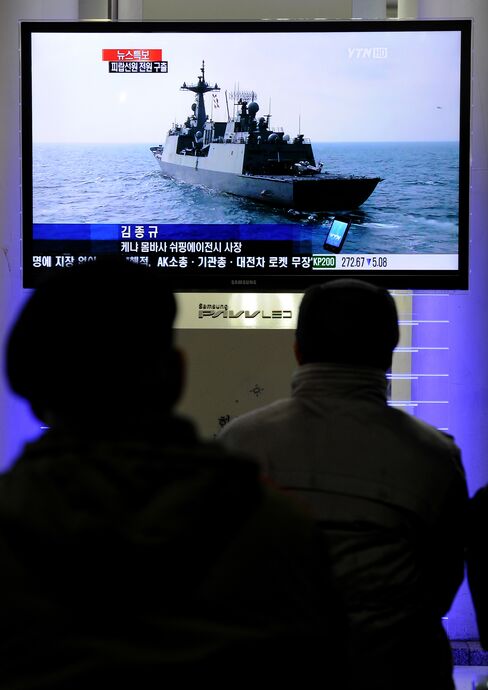 South Korean special forces stormed a hijacked freighter in the Arabian Sea, rescuing the 21-member crew and killing eight Somali pirates in the nation's first such raid since sending warships to the area in 2009.
The captain of the 11,500-ton Samho Jewelry suffered a gunshot wound in the operation that isn't life-threatening, South Korea's Joint Chiefs of Staff said today in a statement. South Korea's navy captured eight other Somali pirates during the assault, which was ordered by President Lee Myung Bak yesterday, the military said.
At least five nations have sent naval vessels to patrol waters off the Somali coast as the piracy threat has grown. Pirates hijacked a record 53 ships and 1,181 crew members in 2010, most of them off Somalia, according to the London-based International Maritime Bureau.
"We will not tolerate any behavior that threatens the lives and safety of our people," Lee said today in a statement.
Special forces raided the seized vessel in the Gulf of Aden in a pre-dawn operation against 13 armed hijackers, the military said in the statement on the defense ministry's website. South Korea received help from other countries, including the U.S., Joint Chiefs of Staff official Lee Seong Ho told reporters today in Seoul.
Chemical Tanker
The Samho Jewelry was hauling chemicals and had eight South Koreans, two Indonesians and 11 citizens of Myanmar on board, the government said. The vessel was headed to Sri Lanka from the United Arab Emirates when it was intercepted by pirates on Jan. 15.
South Korea started dispatching troops to Somali waters in March 2009. In November, South Korea's Samho Dream and its 24 crew were released after seven months of captivity.
Ransoms paid to Somali pirates averaged $5.4 million last year, compared with $150,000 in 2005, according to One Earth Future, a non-governmental organization based in Louisville, Colorado. The group estimates the annual cost of piracy at $7 billion to $12 billion, including ransoms, insurance premiums, re-routing ships, security equipment and naval forces.
China, the U.S., Britain and France all have navy ships patrolling the seas off Somalia and the Indian ocean.
Before it's here, it's on the Bloomberg Terminal.
LEARN MORE