West African Bank's Head Resigns, Ouattara May Name Successor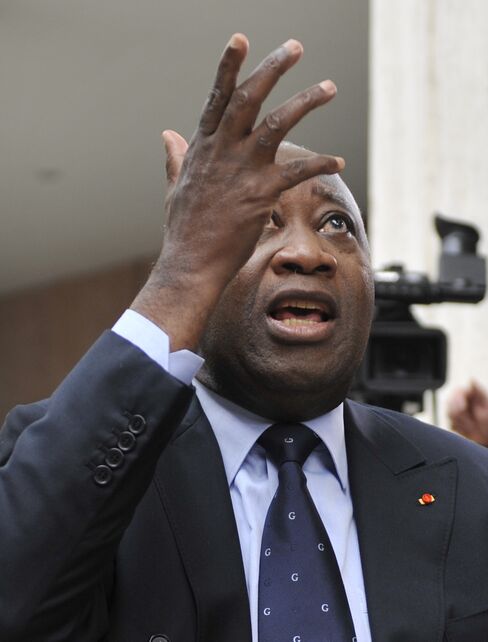 West African leaders asked Alassane Ouattara, the internationally recognized President of Ivory Coast, to nominate a new head for the West African Central Bank after Governor Philippe-Henri Dacoury-Tabley resigned yesterday.
"The conference has taken note of the resignation," according to a statement published on the website of the West African Economic and Monetary Union (WAEMU) dated Jan. 22. The declaration was signed by Malian President Amani Toumani Toure, chair of the meeting.
The Senegal-based regional central bank said on Dec. 23 that it recognized Ouattara as president elect of Ivory Coast and that only people authorized by him would be allowed to access the state account at the bank.
The decision was meant to starve incumbent President Laurent Gbagbo of funds to pay civil servants and the military, which remains loyal to him.
No reason was given for the resignation.
Gbagbo refuses to leave office despite calls from the U.S., the UN, and the African Union to step down. Ouattara was declared winner by the electoral commission and by the UN, which certified the elections. A day later, the constitutional court annulled the results from several regions and gave victory to Gbagbo.
Gbagbo's government rejects "the forced resignation," spokesman Ahoua Don Mello said in a statement on state television late yesterday.
"The decision of the heads of state seems hasty and inappropriate," Don Mello said. "Ivory Coast believes it is dangerous to mix politics with monetary and financial affairs."
Ouattara had urged the heads of state to suspend Dacoury-Tabley, spokesman Meite Sindou said in a telephone interview today from the commercial capital Abidjan.
"It was unacceptable that he allowed the illegitimate government of Gbagbo to take out money," he said.