Lafarge Said to Get Buyout Interest for Gypsum Unit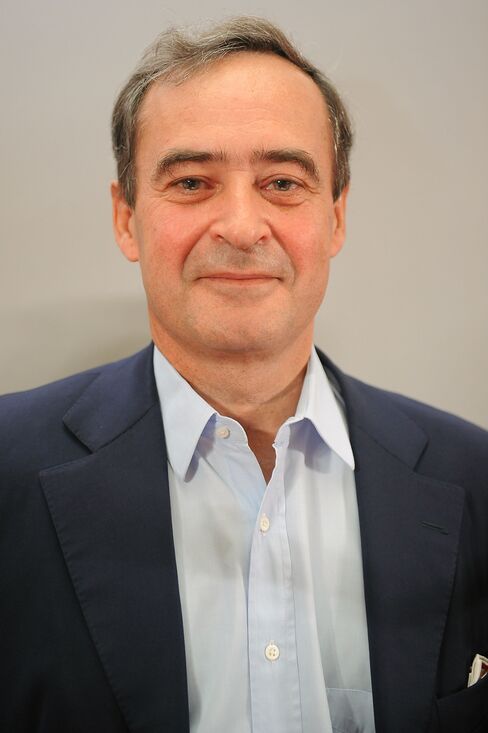 Lafarge SA, Europe's most indebted cement maker, is drawing interest from buyout firms for its gypsum business, four people familiar with the situation said.
Firms including TPG Capital, Carlyle Group LP and PAI Partners are preparing for a sale this year and may consider bids for all or parts of the operations, said the people, who requested anonymity as Lafarge hasn't made a decision. A sale may not happen soon because the U.S. unit is still unprofitable and Lafarge may wait for a recovery, the people said.
The unit may fetch at least 450 million euros ($605 million) or even top 1 billion euros, provided profit recovers, analysts said. Chief Executive Officer Bruno Lafont, who ran the unit until 2003, has pledged to step up disposals to cut debt. The cement maker aims to retain investment-grade credit ratings after borrowing to make a $15 billion acquisition in North Africa in early 2008, just before a construction slump in Europe and the U.S. set in.
"The gypsum business is less and less at the core of the group's strategy, which wants to focus on cement and emerging markets," Rafic El Haddad, an analyst at Natixis in Paris, said in an interview. "It looks like a business for private equity firms. Industrial players can't buy it for antitrust reasons."
Claire Mathieu, a spokeswoman for Lafarge, declined to comment. In Europe, Cie. de Saint-Gobain SA, Lafarge, and Iphofen, Germany-based Knauf Gips KG control 95 percent of the market, El Haddad said.
Lafarge gained as much as 62 cents, or 1.3 percent, to 47.92 euros in Paris trading today. The stock has gained 20 percent in the last six months.
Focus on Cement
Lafont told shareholders at the general meeting in May that the "strategic priority of the company is cement in emerging markets, and innovation, notably in concrete. We're not closed, there is no taboo, there will be divestments."
The gypsum unit may be worth about nine times its estimated 2010 earnings before interest and tax, according to Gaetan Dupont, an analyst at AlphaValue in Paris. Getting the equivalent of one year's revenue would be a good price for Lafarge, Natixis's El Haddad said.
The business, the world's third-largest supplier of the mineral used in wallboard, had operating profit of 38 million euros on sales of 1.36 billion euros in 2009. That's equal to 8 percent of Lafarge's total sales. Earnings climbed 14 percent to 48 million euros in the first nine months of 2010 as some markets began to recover.
The North American gypsum operations of Lafarge posted a 33 million-euro loss in the first nine months of 2010.
Thawing Market
Private equity firms would look to bid for the European and U.S. part of the business because Lafarge's gypsum activities in Asia are in a joint-venture with Boral Ltd., making it a natural buyer for that part of the business, the people said. A leveraged buyout would be one of the largest primary transactions since the end of 2009, when the flow of deals involving private equity funds started recovering, according to data compiled by Bloomberg.
"The later they sell, the more they can get out of it because we're at the start of an improvement in results and balance sheets in the industry," Dupont at AlphaValue said in an interview. "On the other hand, asset sales will have to be made quickly because debt will become too heavy from 2012 if it remains unchanged, so time may be playing against" Lafarge.