Arizona Governor Brewer Moves to Restore Transplants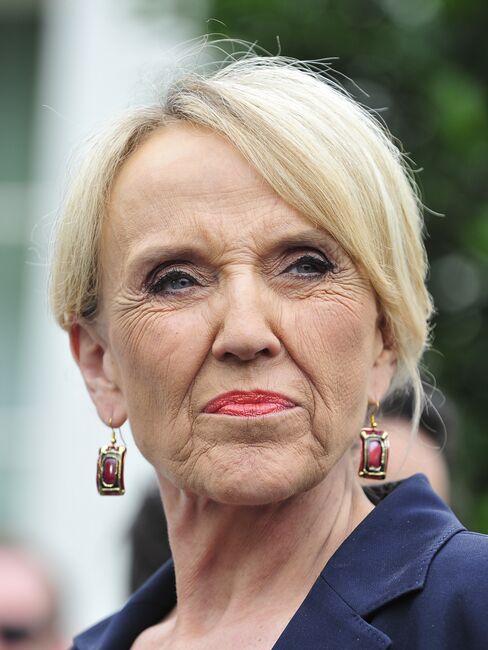 Arizona Governor Jan Brewer proposed a way to fund vital organ transplants, three months after the state became the only one in the U.S. to stop paying for them to cut Medicaid spending.
Brewer, 66, said she wants to set up a $151 million uncompensated-care pool to pay health-care providers for "life-saving" procedures, according to a summary of her budget proposal. The fund would partly offset the Republican's plan to end coverage for 280,000 Arizonans by reining in eligibility.
"Given the state's billion dollar-plus deficit in Medicaid funding over the next two years, this proposal is designed to provide reimbursement for the most critically ill patients as determined by medical professionals," Paul Senseman, a spokesman for Brewer, said today by e-mail.
Arizona dropped coverage for some heart, liver and other transplants on Oct. 1 to save $800,000 this year and $1.4 million next year, according to Jennifer Carusetta, chief legislative liaison for the Arizona Health Care Cost Containment System, which oversees Medicaid in the state. Almost 100 Arizonans awaiting transplants lost coverage. Federal matching funds of $101 million would comprise about two-thirds of the proposed cash pool.
"This is a proposal that keeps the most urgent treatment decisions with health-care providers," Senseman said. Brewer called the Legislature into a special session today to act on part of her Medicaid plan, which requires federal approval.
'Wonderful' Move
"If she is doing it, that's wonderful," said Randy Shepherd, 36, who was on a waiting list for a new heart when his funding was cut. "All politics aside, I hope I get my transplant," said the plumber from Mesa.
"Our concern is that patients will die," said Maryl Johnson, a cardiovascular specialist and president of the American Society of Transplantation, in a December interview. She practices at the University of Wisconsin Hospital in Madison. The professional group she leads is based in Mount Laurel, New Jersey.
Arizona faces budget deficits of $763.6 million in the 12 months through June and $1.15 billion for the 2012 fiscal year that begins July 1, according to the governor's budget summary.
A loss of $659.6 million in federal economic-stimulus money for Medicaid payments and a $152.9 jump from increased enrollment in the insurance system for the poor will produce an $812.5 million cost increase in fiscal 2012, the summary said.
Cutting Medicaid Roll
The governor's plan calls for removing 280,000 mostly childless adults from Medicaid. That would slash $541.5 million in general-fund spending next year, according to the summary.
Cutting 5,200 "seriously mentally ill individuals" from Medicaid would lower spending by $79.8 million. The governor proposed $10.3 million in prescription-drug funding to offset the eliminated coverage.
"It's for health-care providers to serve the most seriously ill patients," John Arnold, Brewer's budget director, said in a telephone interview yesterday. "If it's transplants, then those patients would get funding."
The pool won't be big enough to guarantee transplants because taking people out of Medicaid will create a surge in hospital patients who can't afford to pay, according to Sarah Muench, a spokeswoman for Representative Anna Tovar. The Democrat from Tolleson opposed the transplant cuts.
Overwhelming Demand
"All of those people will be making use of that fund," Muench said in a telephone interview. "The likelihood of receiving transplants is very low."
The health-care overhaul law, called the Patient Protection and Affordable Care Act, signed by President Barack Obama last March limits the ability of states to change Medicaid eligibility levels, according to a budget presentation from the governor's office. The requirement may be waived.
Brewer asked lawmakers today to give her the authority to seek that waiver, Muench said. The governor is counting on either getting it or a change in the health-care law that will let the state cut coverage, said Arnold, the budget director.
General-fund spending for Medicaid has climbed to 29 percent of the total this year, from 17 percent in 2007, according to the budget presentation.
Before it's here, it's on the Bloomberg Terminal.
LEARN MORE