Goldman Fails to See Hype That Derailed Facebook's Private Sale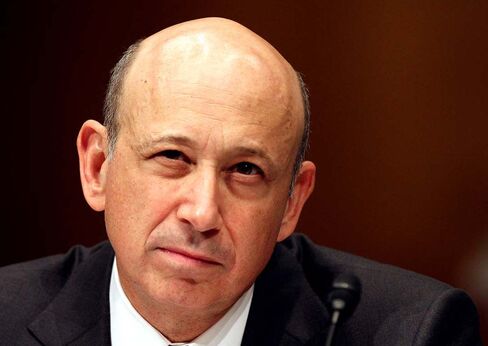 Jan. 18 (Bloomberg) -- Goldman Sachs Group Inc.'s decision to scuttle a sale of Facebook Inc. shares to U.S. investors shows the bank miscalculated by trying to privately offer stock in a company with more than 600 million users.
In a statement yesterday, New York-based Goldman Sachs said the sale, first reported Jan. 2, will be restricted to non-U.S. investors because "the level of media attention might not be consistent with the proper completion of a U.S. private placement under U.S. law." The firm planned to sell as much as $1.5 billion of closely held Facebook to clients of its private wealth unit.
U.S. securities laws restrict advertisements and solicitations of stock offered in private placements, a type of sale that requires less disclosure because only sophisticated investors can participate. That prohibition clashed with the public's interest in Facebook, an Internet social-network whose creation in 2004 is the subject of a hit movie, "The Social Network," that won four Golden Globe awards on Jan. 16.
"You would have thought that this was an issue from the start, they should have realized this up front," said Peter Hahn, a lecturer in corporate finance at Cass Business School in London. "If I invited my 500 best friends to a party, would it be a secret? And the answer is no."
The setback comes six months after Goldman Sachs, the most profitable firm in Wall Street history, paid $550 million to settle civil fraud charges brought by the U.S. Securities and Exchange Commission over the 2007 sale of a mortgage-linked investment called Abacus. The firm said it made a "mistake" by failing to disclose to investors that a hedge fund was involved both in structuring the investment and planning to bet against it. The bank is scheduled to report 2010 earnings on Jan. 19.
Offering Documents
In the Facebook deal, Goldman Sachs and funds managed by the firm agreed to invest $450 million in Facebook, along with an additional $50 million from Russia's Digital Sky Technologies, before the bank began soliciting wealthy clients about investing in a special purpose vehicle that would hold additional shares.
A four-page offering document that was provided to private wealth clients in early January and obtained by Bloomberg News said that Goldman Sachs could "at any time" reduce its Facebook stake through hedging or sales without notifying investors. The same document said that investors in the special purpose vehicle would be subject to "significant restrictions" limiting their ability to sell stakes.
'An Embarrassment'
More information about the offer, including the rejection of the Facebook deal by some Goldman Sachs funds, was contained in a longer "private placement memo" made available to clients subsequently.
"The whole thing frankly has been an embarrassment to Goldman because this was supposed to be a private placement," said William Cohan, a Bloomberg Television contributing editor who is writing a book about the firm. "It's turned out to be extremely public."
A failure to keep such an offering private can draw SEC scrutiny. The regulator, whose rules require any company with more than 499 investors to disclose financial information, was already examining the market for trading shares of closely held companies including Facebook, a person familiar with the inquiry said earlier this month.
David Wells, a spokesman at Goldman Sachs in New York, declined to comment.
The firm, led by Chief Executive Officer Lloyd Blankfein, 56, said its decision not to proceed with the U.S. offering "was based on the sole judgment of Goldman Sachs and was not required or requested by any other party." Still, some securities law experts said they thought the SEC probably influenced the decision.
'Blindsided'
"Whether the origins of this decision are at the SEC or at Goldman, it is certainly a decision that has involved both," said Edward Siedle, a former SEC attorney who is now president of Benchmark Financial Services, which advises money management firms on regulation. "It is not a decision made without feeling the pulse of their regulators."
John Nester, a spokesman for the agency, declined to comment. A Facebook spokesman, Jonathan Thaw, said Goldman Sachs is "in the best position to answer any questions."
"I think they got blindsided, quite frankly," said James Cox, a professor at Duke University Law School in Durham, North Carolina, speaking about Goldman Sachs. "My guess is that this was a lot of exuberant beating of the bushes by Goldman's various sales people, investment bankers, with their clients trying to whip up some interest there, thinking they were doing a great deal for Facebook, doing a great thing for the clients, and losing sight of the fact that many people start talking."
Target Achievable
The bank didn't say yesterday whether it still expects to raise $1.5 billion for Facebook through the offering outside the U.S. The target is still achievable, according to a person with knowledge of the bank's plan who declined to be identified because it isn't public.
"Goldman's U.S. clients will be disappointed," said Randy Hawks, a managing director of Oakland, California-based venture capital firm Claremont Creek Ventures, which has $300 million under management.
Benchmark Financial's Siedle said he thinks there were always going to be "major legal obstacles" to any effort to sell Facebook's stock privately.
"The amount of information that's been disseminated to the public about Facebook is just phenomenal, yet remarkably virtually none of it has to do with the material investment data, profitability, etc.," he said. "The notion of a private offering of a company that has been widely touted is inconsistent with our federal securities laws."
He added that he's not sure non-U.S. investors should be quick to buy into the offering either.
"If you're not willing to give investors material information regarding the investment, it's not appropriate for an offering here in the United States or for an offering abroad," Siedle said. "It's bad business because I think what they're counting on is that the hype will continue into a public offering."
To contact the reporter on this story: Christine Harper in New York at charper@bloomberg.net
To contact the editor responsible for this story: David Scheer at dscheer@bloomberg.net.