Facebook Estimated to Double Advertising This Year to $4 Billion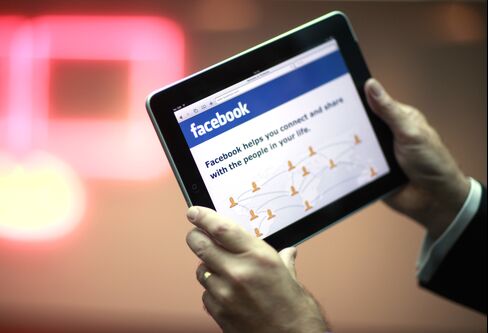 Advertising spending on Facebook Inc. will total $4.05 billion this year, more than double the 2010 figure, according to researcher eMarketer.
Last year "was the year that Facebook firmly established itself as a major force, not only in social network advertising, but all of online advertising," Debra Aho Williamson, principal analyst at eMarketer, wrote in the upcoming "Worldwide Social Network Ad Spending: 2011 Outlook."
Facebook has benefitted as brands increasingly turn to the world's most popular social networking site to reach an audience with leisure time and the patience to sit through brand messages.
The site accounted for 4.7 percent of the $25.8 billion U.S. online ad market last year, eMarketer said. This year, the site will take 7.8 percent of that market as it adds about $1 billion in U.S. ad revenue, the firm said.
At the same time, News Corp.'s MySpace will see ad revenue fall to $184 million in 2011, from $288 million in 2010 and $470 million in 2009, according to eMarketer.
Before it's here, it's on the Bloomberg Terminal.
LEARN MORE