Dubai World $24.9 Billion Debt Deal Is a 'Template,' Moelis Says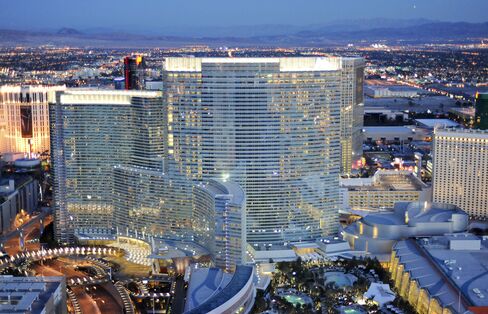 Dubai World's $24.9 billion debt restructuring completed in September serves as a model for other companies in the region to follow, the chief executive officer of Moelis & Co., one of the advisers on the deal, said.
It is "a template for how to get a complicated consensual restructuring done," Kenneth Moelis said in an interview in Dubai yesterday. "We are not involved in Dubai Holding but we understand that they are following a similar model."
Dubai World, one of the emirate's three main state-owned holding companies, reached an agreement with more than 70 creditor banks to delay loan payments after property prices slumped in the emirate and frozen credit markets prevented it from raising new loans to repay older ones. Moelis advised the Dubai government on the Dubai World restructuring.
Since that deal, other state-related companies in the emirate have reached agreements on their loans. Dubai Holding Commercial Operations Group LLC extended the maturity of a $555 million loan, while Dubai International Capital LLC had $2.5 billion of liabilities postponed.
The lessons learned from Dubai World's debt woes are that companies should improve transparency, which will help prevent them from taking on too much debt and avoid using short-term loans to fund longer-term projects, Moelis said.
With Dubai World, "there was a time when the creditors themselves didn't understand who the ultimate obligor is, what the collateral was, and whom and what they were ultimately lending to," Moelis said. The borrowings were also undertaken "based on the assumption that financial markets would continuously be able to roll over short-term paper."
Asset sales
Dubai World will return $4.4 billion of its loans in five years and $10 billion in eight years, and pay below-market interest rates over their lifespan as part of its restructuring plan. The money will be raised by selling assets, which include port operator DP World Ltd., casino company MGM Resorts International and luxury retailer Barneys New York Inc.
"We are very confident" that eight years is enough time for the value of Dubai World's assets to recover, said Augusto Sasso, Moelis' managing director for the Middle East and North Africa. "We are already seeing that the trade-related assets are improving, so DP World's stocks are double what they were a year ago. You are seeing the shipping business start to come back, the hospitality business is just starting to come back. Other sectors are in the low part of the cycle."
Dubai 'Believer'
Dubai is committed to providing Dubai World with the right management team as is evident from the formation of a new board in December led by Emirates chairman Sheikh Ahmed bin Saeed Al Maktoum, Sasso said. Over time, Dubai World will also appoint a new managing director and a chief financial officer, he said.
New York-based Moelis, an investment bank set up by Moelis in 2007, has established an office at the Dubai International Financial Center, and is working on another large restructuring in the region, Sasso said, without providing details. It is also working on selling an asset for a sovereign wealth fund in the region, and helping with the recapitalizing of three portfolio companies for sovereign wealth funds, he said.
"I am a long-term believer in Dubai," Moelis said. "It's a great location, there is a tremendous population around it, there is a tremendous amount of trade that is going to go through it, and they have the first mover advantage within the Gulf in building a vibrant city that is hard to replace."