GM Puts $2.32 Billion of Stock Toward Funding Pensions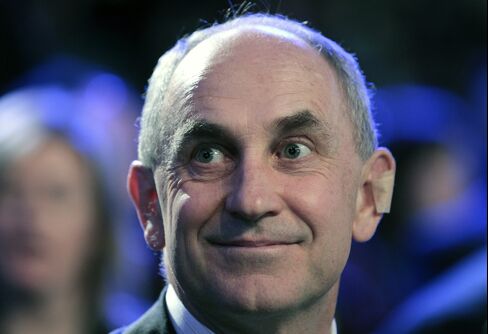 Jan. 14 (Bloomberg) -- General Motors Co. contributed 60.6 million shares, valued at $2.32 billion at yesterday's closing price, to U.S. pension plans that the automaker wants fully funded as soon as 2013.
The 40.4 million shares contributed to the plan for hourly workers and 20.2 million shares for salaried pensions completes a $6 billion contribution that the company announced in October, the Detroit-based automaker said today in a statement.
GM's pension obligations could be funded as soon as 2013, Chief Financial Officer Chris Liddell said in a Jan. 11 interview at the Detroit auto show. Reducing debt and pension obligations will help the largest U.S. automaker to maintain spending on vehicle development through downturns.
"You can't have this huge tail wagging the small dog," Liddell said. "You can't be a $100 billion pension plan with a car company attached to it. The value of the company should be driven by the quality of the vehicles and the margins we make on them, not what the discount rate is."
The U.S. plans were underfunded by $17.1 billion at the end of 2009. Calculations of pension liabilities are sensitive to assumptions about interest rates used to calculate the present value of projected future expenditures.
Liddell said it is "reasonable to think we're in an interest rate-increasing environment over the next three to five years," which would help GM to fund its pension. He said GM "is not relying on that."
The "first call" on GM's cash is engineering and marketing, he said, while repaying debt and making pension plan contributions are secondary.
GM has gained 16 percent since the automaker's $33 initial public offering in November. The shares fell 35 cents yesterday to $38.27.
To contact the reporter on this story: Craig Trudell in Southfield, Michigan at ctrudell1@bloomberg.net;
To contact the editor responsible for this story: Jamie Butters at jbutters@bloomberg.net.