Kissel Stood to Gain Millions From Husband's Death, Court Told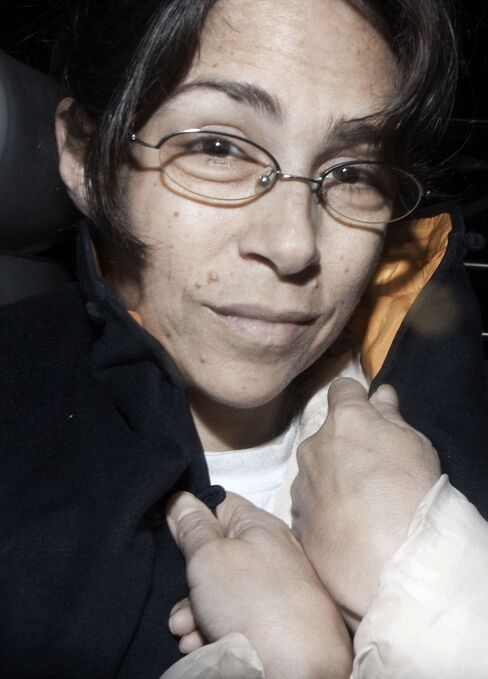 Jan. 13 (Bloomberg) -- Nancy Kissel, who denies murdering her Merrill Lynch & Co. banker husband in 2003, stood to gain millions of dollars from his death, prosecution lawyer David Perry told a Hong Kong court in her retrial.
"In the event of Robert Kissel's death, the defendant stood to gain a very considerable financial benefit," Perry said as he continued his opening statement today. The estate was valued at about $18 million and she was the main beneficiary, he said.
Kissel, 46, pleaded guilty to manslaughter and not guilty to murder Jan. 11 at the start of her second trial for the slaying of Robert Kissel, the head of Merrill's distressed debt business in Asia at the time of his death. A previous murder conviction was ruled unfair by Hong Kong's highest court last February and a retrial ordered.
The prosecution will show that Robert drank a milkshake laced with sedatives prescribed to Nancy and that she had smashed his skull into his brain with a heavy lead ornament while he lay unconscious in their bedroom, Perry said yesterday.
Kissel cleaned blood spots and ordered boxes from a moving company to pack up the evidence, including the lead ornament used to kill her husband, Perry said yesterday.
She also spoke at length on the phone with a man in Vermont with whom she was having an affair, Perry said today.
Defense lawyer Edward Fitzgerald said Jan. 11 the killing was an act of manslaughter on the grounds of provocation and diminished responsibility.
Early Recess Ordered
Kissel cried out during proceedings this morning as Perry described discussions her husband had had with lawyers about potential divorce proceedings and the judge ordered an early recess. She sat silently through the afternoon.
Kissel's defense will require the jury to consider whether she suffered from "abnormality of the mind" and a loss of self control when she killed her husband, Perry said yesterday.
A new jury of seven women and two men was empaneled yesterday after two jurors selected Jan. 11 applied to Judge Andrew Macrae to be discharged. Macrae also ruled a new jury was needed because procedures surrounding the replacement of another juror Jan. 11 could have been questioned, threatening to invalidate the current trial.
The case is HCCC55/2010 in the Hong Kong Court of First Instance.
To contact the reporter on this story: Debra Mao in Hong Kong at dmao5@bloomberg.net
To contact the editor responsible for this story: Douglas Wong at dwong19@bloomberg.net