Facebook Seeks Finality in 'Social Network' ConnectU Court Fight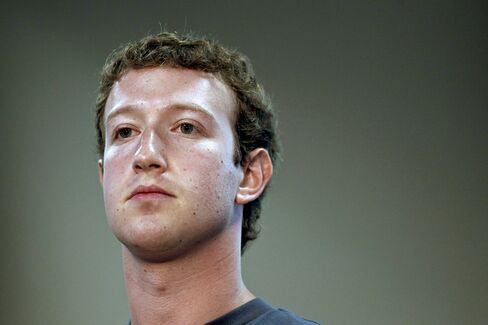 Facebook Inc. will ask a court today to enforce a settlement which resolved claims that its founder Mark Zuckerberg stole the idea for the social-networking company from classmates at Harvard University.
A legal battle dramatized in the 2010 film "The Social Network" has reached a federal appeals court in San Francisco, where the classmates, twins Cameron and Tyler Winklevoss, seek to undo the agreement they reached in 2008. They claim the closely held company didn't disclose an accurate valuation of its shares before agreeing to pay them $65 million in stock and cash. A lower court ruled that the accord was binding.
A lawyer for the twins said that while the settlement is now worth $168.5 million, they will take their chances reviving their litigation against Palo Alto, California-based Facebook because they feel cheated.
"It is a money thing, but it's also a morality drama," Jerome Falk, a partner at Howard Rice Nemerovski Canady Falk & Rabkin in San Francisco, said in an interview last week. "If the settlement is undone as we're asking, they will not have a settlement. They will have a lawsuit that they'll have to win in order to get anything, and they are willing to take that risk."
The settlement was intended to resolve four years of litigation between the Winklevosses and Zuckerberg, who the twins hired to help build dating website ConnectU Inc. while they were students at Cambridge, Massachusetts-based Harvard in 2003. The Winklevosses and a partner, Divya Narendra, accused Zuckerberg in a lawsuit of stealing their idea and delaying the ConnectU project while secretly building Facebook.
Facebook Countersuit
In a separate suit, Facebook sued the Winklevosses, claiming ConnectU hacked into the Facebook website to "spam" millions of users in an attempt to lure them to the rival ConnectU site. The Winklevosses faced potential liability of $900 million in that case, according to a Facebook filing in the appeals court.
Facebook says the settlement should be enforced and the appeal thrown out because the Winklevosses suffer from a "bout of settlers' remorse," and are now asking the court "to relieve them of the deal they struck to plunge back into scorched-earth litigation," according to a company court filing. Andrew Noyes, a Facebook spokesman, said the company declined to comment.
In February 2008, the two sides arrived at a settlement through mediation that would pay ConnectU's founders $20 million in cash and $45 million in stock, or 1.25 million shares based on a stock price of $35.90, Falk said.
The share price seemed fair and familiar, Falk said, based on Facebook's announcement five months earlier that Microsoft Corp.'s $240 million investment in the company set its value at $15 billion.
$8.88 a Share
Within a couple of months of signing the deal, ConnectU's lawyers learned that Facebook had accepted an expert's finding that the strike price for employee stock options was $8.88 a share, Falk said. Based on that stock price, the Winklevosses should have received four times as many shares as they got, according to Falk.
Falk said the appeal is a "simple case" of proving that Facebook violated securities laws by not disclosing the $8.88 stock price to his clients. Public and private companies alike are required to make full disclosures about "all material facts" related to any securities they issue, Falk said.
Facebook argues in court documents that the Winklevosses had "ample conflicting valuations" of the company's shares before the mediation started. If the Winklevosses and Narendra truly believed that the company was withholding the most accurate valuation of its private stock, they could have found out through mediation or discovery, a court-supervised exchange of information, the company said.
ConnectU Founders
The ConnectU founders were represented during the settlement talks by seven lawyers and the twins' father, Howard Winklevoss, a professor of actuarial science at the University of Pennsylvania's Wharton School of business and "an expert in the valuation of corporations," Facebook said in court papers.
Instead, they "insist that their sworn enemy had some special duty to open its books and volunteer any information that bears on the value of this closely held company," according to Facebook.
In June 2008, U.S. District Judge James Ware in San Jose, California, ruled the settlement was binding and enforceable. ConnectU "failed to establish that plaintiffs made a misrepresentation during the negotiation," Ware said in the ruling. Ware also rejected the Winklevosses' arguments on grounds that statements made during mediation are confidential and inadmissible in their challenge of the settlement.
Goldman Sachs Investment
Falk said the 2008 settlement is now worth $100 million more than its original amount after Goldman Sachs Group Inc. invested $450 million in the social networking site, boosting the company's valuation to $50 billion. The Goldman Sachs investment was first reported this month. Asked whether his clients would settle for four times the number of shares they got in the settlement -- resulting in a total payout of more than $600 million -- he said he didn't know.
"I would say, 'Gee, that's a lot of money,'" he said. "They do feel very wronged by what occurred, and I can understand that. Whether they would accept that now, given all that has happened, I don't know. We would be happy to have that problem. It hasn't occurred."
The case is The Facebook Inc. and Mark Zuckerberg v. ConnectU Inc., 08-16745, U.S. Court of Appeals for the Ninth Circuit (San Francisco).