Disney Rival Ocean Park to Woo Visitors With Aquarium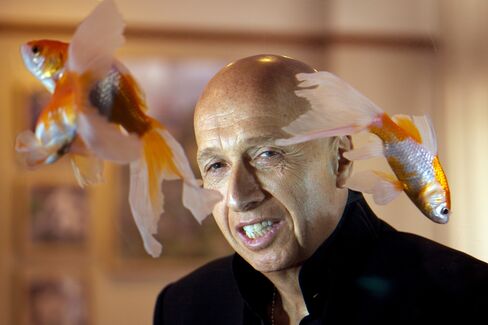 Ocean Park Co., a theme park that competes with Walt Disney Co.'s Hong Kong Disneyland, expects attendance to climb by as much as 15 percent in 2011 as it opens new attractions including an egg-shaped aquarium.
The government-owned 34-year-old theme park received a record 5.4 million paying visitors last year, Chairman Allan Zeman said in an interview in Hong Kong yesterday. A "conservative" forecast for 2011 attendance was for growth of between 10 percent and 15 percent, he said.
The new aquarium, designed by Aedas Architects Ltd.'s Hong Kong unit and Peckham Guyton Albers & Viets Inc. with nightly water shows composed by Academy award-winning Peter Lehman, is one of the major new attractions as part of a HK$5.5 billion ($707 million) redevelopment plan. Ocean Park announced the facelift funded by bank and government loans in 2005, to boost competitiveness, as Disney arrived in Hong Kong that year.
"Attendance will continue to go up, we have three big attractions opening now," Zeman said. The Aqua City aquarium will have about 5,000 fish representing 400 species including sharks, tuna and devil fish in a 5.24 million-liter (1.38 million-gallon) tank, and is due to open this month, he said.
Hong Kong Disneyland plans to announce next week its attendance numbers for the 12 months ended in September 2010, Director of Media Relations Lana Wong said by telephone.
Ocean Park also plans to boost revenue by opening a restaurant and shops at Aqua City, Zeman said.
While construction costs have climbed 40 percent from the time the redevelopment plan was announced because of inflation, the project is still "on budget," Zeman said.
Ocean Park will increase the number of its attractions to 70 by 2012, he said.
Before it's here, it's on the Bloomberg Terminal.
LEARN MORE