Groupon Completes $950 Million Venture-Funding Round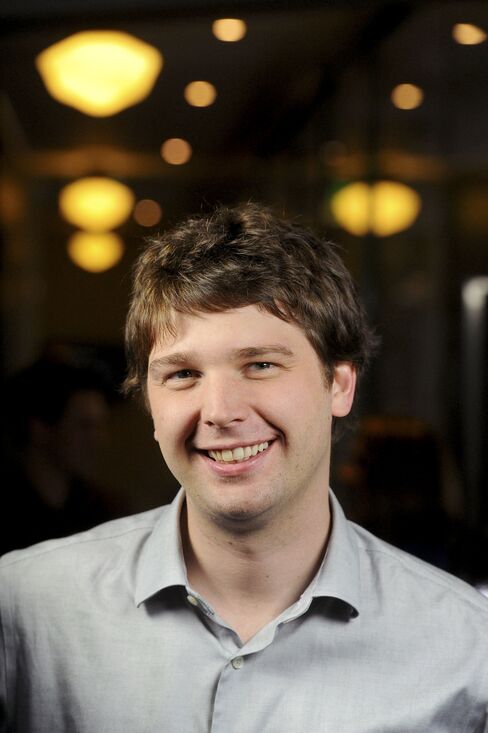 Jan. 10 (Bloomberg) -- Groupon Inc. completed a $950 million round of financing and plans to use the funds to expand its daily coupon website and buy back shares from existing shareholders.
Investors include venture-capital firms Andreessen Horowitz, Battery Ventures, Greylock Partners and Kleiner Perkins Caufield & Byers, and private-equity investor Silver Lake, Groupon said today in a statement. The round values Chicago-based Groupon at about $4.75 billion, two people familiar with the matter said.
Chief Executive Officer Andrew Mason is raising money after turning down a $6 billion acquisition offer from Google Inc. on Dec. 3. Facebook Inc., another fast-growing technology company that has resisted takeover offers, recently received an investment led by Goldman Sachs Group Inc. worth $500 million.
A portion of the money raised is being used to let employees and early investors cash out of their shares, Groupon said. Private companies must keep the number of shareholders below 500 or they are subject to reporting requirements by the U.S. Securities and Exchange Commission.
The involvement in the deal by several well-known venture capitalists shows that technology startups with high valuations are in demand among Silicon Valley investors, said Mitch Kapor, a San Francisco-based investor.
Investors are doing "tiny deals and big huge deals where they put more money in than they've ever put in," said Kapor, who founded Lotus Development Corp. in the 1980s.
Groupon's Sales
Groupon had been considering raising money from investors when it entered the talks with Google. Founded in 2008, the company may have generated more than $500 million in sales last year, people familiar with the matter said last month.
The company is trying to maintain its lead over rivals such as LivingSocial, which received $183 million in an investment round led by Amazon.com Inc. last month. Groupon offers discounts of as much as 90 percent from businesses such as restaurants, nail salons and clothing stores. It then keeps a portion of the revenue. The promotions activate once enough people sign up for them.
Digital Sky Technologies, a Russian-based investor, led an earlier round of financing in Groupon valuing the company at $1.3 billion.
Groupon's effort to raise its latest round of funds was previously reported by technology blog TechCrunch.
To contact the reporters on this story: Douglas MacMillan in San Francisco at Dmacmillan3@bloomberg.net
To contact the editor responsible for this story: Tom Giles at tgiles5@bloomberg.net