Intel Says 'Hair Isn't on Fire' Over Tablets' Impact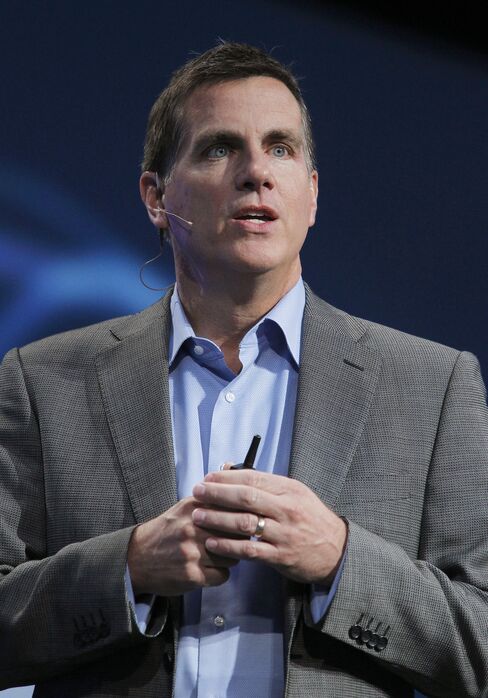 Intel Corp., facing criticism that the personal-computer industry hasn't responded quickly enough to Apple Inc.'s iPad, said concerns that tablets will replace PCs are overblown.
Consumers are buying iPads as a separate item, rather than swapping out their computers, said Tom Kilroy, head of sales at Intel, the world's largest chipmaker. A typical iPad owner may delay buying their next laptop, but the lag is probably only about two or three months, he said. Intel expects PC sales to grow about 14 percent this year.
"Our hair isn't on fire," Kilroy said in an interview yesterday at the Consumer Electronics Show in Las Vegas. "If you talk to retailers, most of them will tell you that the people who are coming in to buy them are coming in to buy them as additional devices."
While Intel's chips run more than 80 percent of the world's PCs, it hasn't converted that into success in the tablet market. Earlier this week, Piper Jaffray Cos. analyst Gus Richard cut his rating on Intel's stock, saying the company is missing the next wave of computing.
Shares of Santa Clara, California-based Intel fell four out of five days this week. The stock dropped 11 cents to $20.66 today on the Nasdaq Stock Market.
Taken by Surprise?
Microsoft Corp. also has faced criticism that the PC industry was caught napping by the iPad, which debuted in April. Using technology from Intel and Microsoft, computer makers have struggled for a decade to produce a successful tablet. Apple sold 7.46 million iPads through September of last year, proving that the concept could catch on with consumers.
Rather than using Intel processors in the iPad, Apple opted for a chip design from ARM Holdings Plc, which mostly caters to the mobile-phone industry. Microsoft also is embracing ARM. The software maker announced plans this week for an operating system that will work with the company's chips, a move aimed at tackling the tablet market.
Intel isn't ignoring tablets, Kilroy said. Its processors will start appearing in a slew of new iPad competitors this year. Intel expects the market for tablets to range between 40 and 50 million devices in 2011, he said.
"We are not at all in denial saying that tablets aren't a big thing," Kilroy said. "It's a big category and a growing category."
Before it's here, it's on the Bloomberg Terminal.
LEARN MORE