Germany's Retail Sales Unexpectedly Declined in November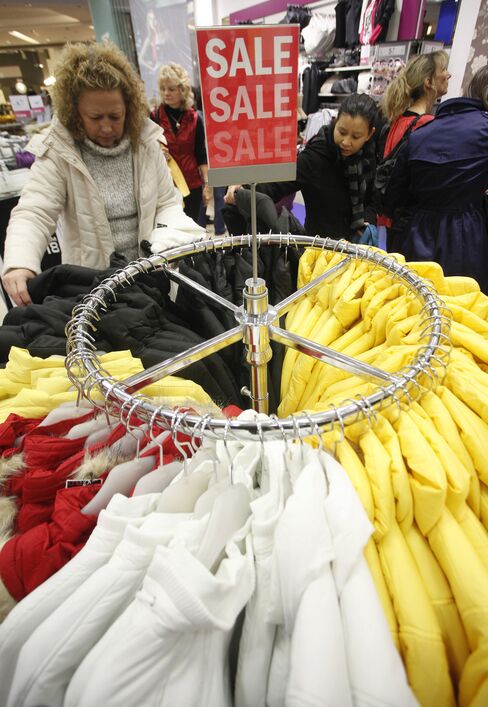 Retail sales in Germany, Europe's largest economy, unexpectedly declined in November as the region's debt crisis clouded the growth outlook.
Sales, adjusted for inflation and seasonal swings, dropped 2.4 percent from October, when they rose 0.1 percent, the Federal Statistics Office in Wiesbaden said today. Economists had forecast a 1 percent gain, the median of 12 estimates in a Bloomberg News survey shows. In the year, sales rose 2 percent.
German economic growth slowed in the third quarter as consumers trimmed spending and the euro region's worsening fiscal crisis eroded export demand. Still, unemployment held at the lowest in almost two decades last month, business confidence rose to a record and Germany's HDE retailer association has said that end-of-year holiday sales probably increased 2.5 percent.
"German consumption may still turn out to be the comeback of the decade," said Holger Sandte, chief European economist at WestLB AG in Dusseldorf, Germany. "Retail sales data are volatile. Private spending will contribute to more than half of economic growth as wages and employment increase."
Retail sales may have increased between 1.3 percent and 1.6 percent in 2010, the statistics office said, citing an estimate based on the first 11 months of the year. November data will probably be revised up, it added.
Dirk Rossmann GmbH, Germany's third-largest drugstore chain, said on Jan. 4 that it plans to open 110 outlets this year and to boost sales by 10 percent. Revenue increased 13 percent in 2010, the Burgwedel, Germany-based company said.
Volkswagen AG, Europe's largest carmaker, said on Dec. 9 it will add work shifts at its main plant in Wolfsburg, Germany, in the current quarter to meet surging demand. The company's labor leaders are calling for a 6 percent pay increase for 100,000 workers, with the first round of talks scheduled for Jan. 19.