AMR, Attendants End Mediated Talks Without Labor Deal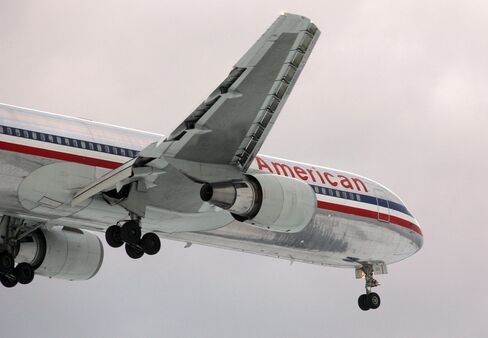 AMR Corp.'s American Airlines and its flight attendants failed to reach an agreement on a new contract as they finished three days of mediated talks, the first such session in almost eight months.
The session in Nashville, Tennessee, extended negotiations between the two sides into a fourth year, after discussions began in June 2008. The Association of Professional Flight Attendants represents almost 18,000 employees at the Fort Worth, Texas-based airline.
American "made proposals on benefits and some premium/training pay, which put some money in one pocket, yet took it from another," Laura Glading, president of the association, said today in a hotline message to members.
The airline remains "committed and dedicated to this process in order to reach a new agreement," Missy Latham, a spokeswoman, said in an e-mailed statement. The National Mediation Board is overseeing the talks.