Obama Signs Food-Safety Law as Funding Battle Looms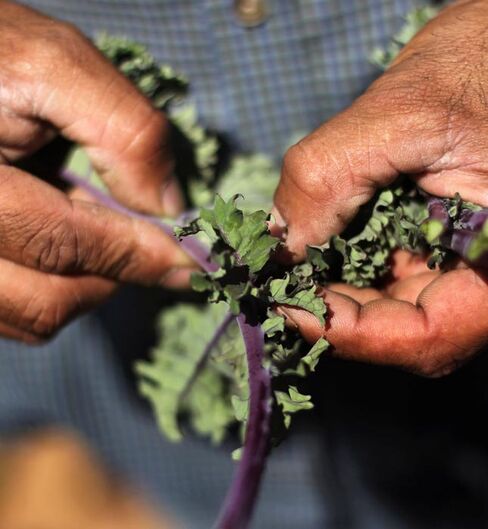 President Barack Obama signed a $1.4 billion food-safety bill that marks the biggest change to oversight of the food industry since 1938 and sets up a funding fight with Republicans poised to take over the House.
The House subcommittee that monitors the U.S. Food and Drug Administration's budget may be unwilling to spend that much on the legislation, said Representative Jack Kingston, a Georgia Republican who is in line to become chairman of the panel.
The measure, passed by Congress last month, gives the FDA more power to police domestic and international producers. It authorizes more inspections, requires most food companies to develop hazard prevention plans and gives the agency the ability to force recalls of tainted products. Implementing the law would cost about $1.4 billion over five years, according to the Congressional Budget Office.
"There's a high possibility of trimming this whole package back," Kingston said yesterday in a telephone interview. "While it's a great re-election tool to terrify people into thinking that the food they're eating is unsafe and unsanitary, and if not for the wonderful nanny-state politicians we'd be getting sick after every meal, the system we have is doing a darn good job."
Cookie Dough, Peanuts
The law was prompted partly by recalls of cookie dough, spinach, jalapenos and salmonella-tainted peanuts that killed at least nine people and sickened more than 700 in 2008 and 2009. Almost 48 million people contract foodborne illnesses in the U.S. each year, leading to 128,000 hospitalizations and 3,000 deaths, the Centers for Disease Control and Prevention said last month. The law's supporters say it will curb those illnesses, which cost the U.S. an estimated $152 billion a year.
Kingston, who voted against the food-safety legislation, said his subcommittee will examine how much of the measure's $1.4 billion cost "is really necessary on top of what we already have in place." Kingston was the subcommittee's senior Republican last year, when Democrats held a House majority. He is in line to head the panel after the Republican-controlled House convenes tomorrow.
Obama signed the food-safety measure today, the White House said in an e-mail. FDA Commissioner Margaret Hamburg said her agency will work closely with Congress to implement the law.
"I'm very optimistic that we will be able to move forward," Hamburg said yesterday on a conference call.
'Simply Unacceptable'
While the U.S. has one of the safest food supplies in the world, "every day we see preventable illness, we see unnecessary hospitalizations and too many people have died from foodborne illness," Hamburg said. "The costs of not going forward" to overhaul the system "are simply unacceptable."
Last month's CDC estimates marked the Atlanta-based agency's first comprehensive food-poisoning tally since 1999, when the CDC estimated that 76 million Americans contract foodborne illnesses each year, with 325,000 hospitalizations and 5,000 deaths. The CDC said the lower estimates were based on improved data and shouldn't be viewed as reflecting a reduction in nationwide cases.
The costs of failing to overhaul the food-safety system would ultimately exceed the legislation's implementation costs, said Erik Olson, director of food programs at the Pew Health Group in Washington. He cited a March report by Georgetown University's Produce Safety Project that found foodborne illnesses cost the U.S. economy $152 billion in health care and related expenses.
Long-Term Savings
"We will be seeking to make the case to Congress that this is an important expenditure, it's important to public health and over the long run, it will save money," Olson said yesterday on the FDA conference call.
The Grocery Manufacturers Association was among industry groups that backed the legislation. The trade group has more than 300 members including Nestle SA of Vevey, Switzerland, and Northfield, Illinois-based Kraft Foods Inc., the world's two biggest food companies.
"Ultimately, it is the food industry that is responsible for the safety of its products," Pamela Bailey, president of the Washington-based group, said yesterday on the FDA conference call. "But we have long recognized that strong government oversight is a critical and necessary part of our nation's food safety net."
Before it's here, it's on the Bloomberg Terminal.
LEARN MORE