Facebook Raises $500 Million From Goldman, Russia, NYT Reports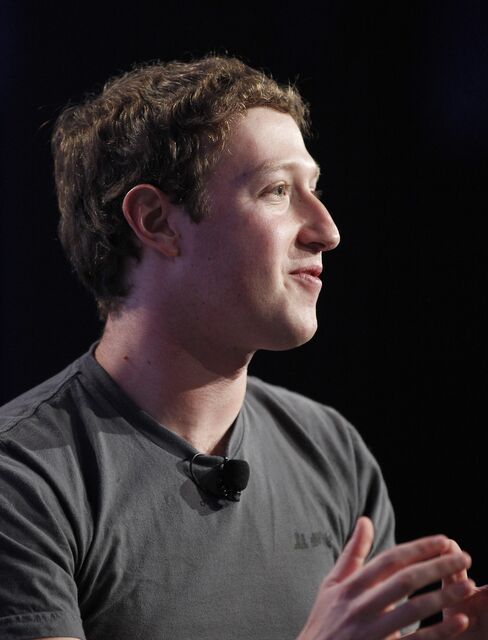 Facebook Inc. raised $500 million from Goldman Sachs Group Inc. and a Russian investor in a deal that values the company at $50 billion, the New York Times reported, citing unidentified people involved in the transaction.
Goldman Sachs invested $450 million in the social-network site operator, while Russia's Digital Sky Technologies invested $50 million, the newspaper reported. Goldman Sachs has the right to sell as much as $75 million of its stake to Digital Sky, according to the report.
The investment may enable Facebook to make acquisitions, develop new services and add employees, New York Times said. The transaction may allow Goldman Sachs to gain a role in arranging a possible initial public offering for the Internet company, the report said.
Larry Yu, a spokesman for Palo Alto, California-based Facebook declined to comment when contacted by phone. Edward Naylor, a Hong Kong-based spokesman at Goldman Sachs, declined to comment.