North Korea Says Regional Tensions Should Be Defused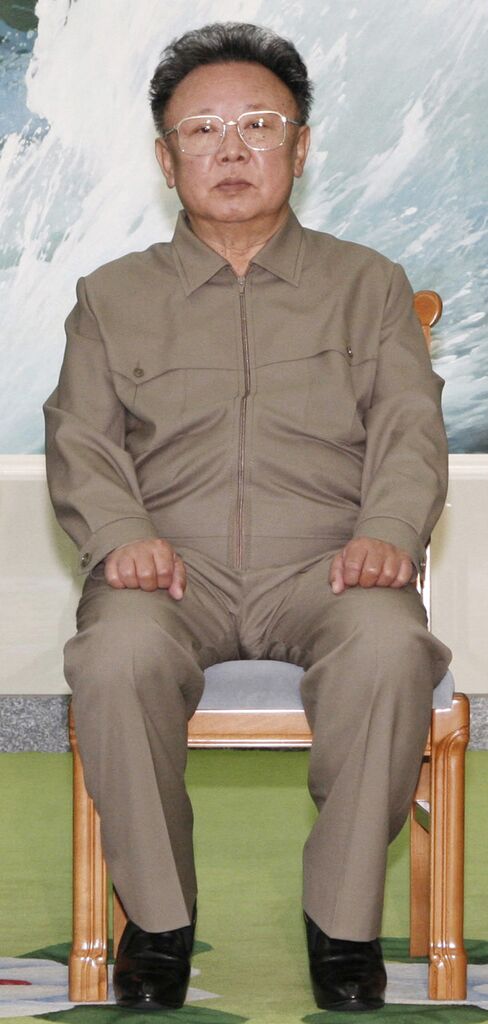 North Korea, in a New Year message, said tensions with South Korea should be defused while calling for "intense combat training" for the North Korean army.
"The danger of war should be removed and peace safeguarded in the Korean Peninsula," the state-run Korean Central News Agency reported, citing a New Year editorial carried by newspapers including Rodong Sinmun and Joson Inmingun. "If a war breaks out on this land, it will bring nothing but a nuclear holocaust."
The editorial blamed South Korea and its allies for "reckless and wild behavior" such as mounting military exercises, saying the tense situation required the army to be prepared, KCNA reported today.
Tensions between North Korea and South Korea rose after the sinking in March last year of a South Korean warship, in which 46 sailors died. North Korea in November fired artillery shells at Yeonpyeong Island in the first such attack on South Korean territory since the 1950-53 Korean War.
North Korea rejected an international panel's finding that the sinking of the Cheonan warship was caused by a North Korean torpedo and said its shelling in November was in response to military provocation by South Korea.
"Confrontation between north and south should be defused as early as possible," KCNA cited today's editorial as saying. "Dialogue and cooperation should be promoted proactively," it said, including allowing free travel and exchanges between people from the countries.
Better Relationship
North Korea "appears to seek humanitarian aid and a better relationship with the South by calling for dialogue and cooperation with Seoul," South Korea's Unification Ministry said today in a statement in response to the New Year editorial. "The North also has an intention to stir up a rift among the South Korean people."
North Korea yesterday accused South Korea of sabotaging relations between the countries after the government of President Lee Myung Bak said it would focus in 2011 on preparations for reunification.
South Korea's Unification Ministry said on Dec. 29 the policy goals for 2011 would include preparations for unification, rather than the previous strategy of improving ties. The government aims to complete plans in the first half of this year on how South Korea could fund unity with North Korea and its 23 million people, Unification Minister Hyun In Taek said in an Oct. 20 interview.
The South Korean authorities should end their policy of confrontation, KCNA cited the editorial as saying.
'Battle Ready'
South Korea's Defense Ministry last week pledged to create a stronger military deterrent with "battle-ready" forces able to respond to attacks.
Lee replaced his defense minister and army head following the Nov. 23 artillery barrage of Yeonpyeong and vowed to strengthen the military and respond more harshly to any further North Korean attacks.
North Korea is "consistent in its stand and will to achieve peace in Northeast Asia and the denuclearization of the whole of the Korean Peninsula," KCNA cited today's editorial as saying. It will "strive to develop relations of friendship and cooperation with countries that are friendly toward us."
Six-nation talks on dismantling North Korea's nuclear program stalled in April 2009. The forum involves North Korea, South Korea, the U.S., Japan, China and Russia.
Before it's here, it's on the Bloomberg Terminal.
LEARN MORE