CVS to Buy Universal American Unit for $1.25 Billion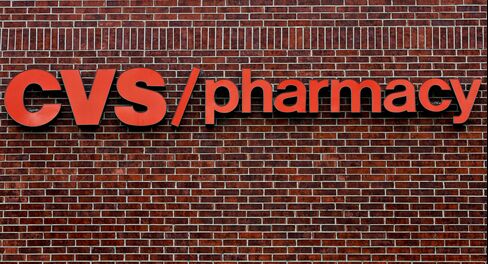 CVS Caremark Corp. agreed to buy the Medicare Part D unit of Universal American Financial Corp. for about $1.25 billion, more than doubling the size of its program after pharmacy-benefits management sales fell for two quarters.
CVS, the largest provider of prescription drugs in the U.S., said in a statement today that Universal American's Part D business serves about 1.9 million Medicare PDP members. CVS, based in Woonsocket, Rhode Island, has about 1.2 million members.
The deal enables CVS to expand into what it called one of the fastest growing segments of the pharmacy-benefit management, or PBM, market, after slumping PBM revenue contributed to a 20 percent drop in its third-quarter profit. Medicare Part D, the federally subsidized prescription-benefit program for Medicare beneficiaries older than 65 or who otherwise qualify through disability, is growing partly because of aging demographics.
"It substantially increases their current presence in that market," said Kemp Dolliver, an analyst at Avondale Partners LLC in Boston who rates the stock "market perform." "It also meshes nicely with the retail store front in that it is a population that typically needs a lot of counseling by pharmacists because they're on multiple medications."
CVS fell 23 cents to $34.77 as of 4 p.m. in New York Stock Exchange composite trading. The shares have climbed 7.9 percent this year. Universal American, based in Rye Brook, New York, jumped $5.84, or 40 percent, to $20.45.
Cash, Debt
The purchase will be financed with a combination of cash and additional debt, said David Denton, CVS's chief financial officer.
"We'll likely go to the market and finance a portion of this from a long-term debt perspective in the first half of next year," he said.
CVS had $979 million in cash as of Sept. 30, compared with $1.13 billion at the same time a year earlier, the company said Nov. 3. The transaction will be completed "no later than the second quarter of 2011," Denton said in a telephone interview.
PBMs make money by negotiating prices with retail pharmacies and drugmakers and processing a large number of claims. They pass most of those savings on to corporate, government and insurance customers. The Medicare Part D program offers prescription drug coverage to those with Medicare.
PBM Revenue
Sales at the PBM division fell 8.5 percent to $11.9 billion in the third quarter, CVS said Nov. 3, after dropping 9 percent in the second quarter. They will decline as much as 9.5 percent this quarter, the company said then.
The PBM unit accounts for about half of CVS's sales, following the 2007 acquisition of Caremark RX. PBM sales rose to $51.1 billion in 2009. CVS said in November last year that it had lost $4.8 billion in 2010 contracts.
In August, CVS said it would cut proposed prices for some of its Medicare service to help recapture business lost to competitors. They include UnitedHealth Group Inc. and Humana Inc.
Third-quarter sales at Universal American's Medicare Part D unit rose 12 percent to $458.3 million in the same quarter a year earlier, the company said in a statement on Nov. 1.