Corporate Bonds Signal Recovery as Junk Leads: Credit Markets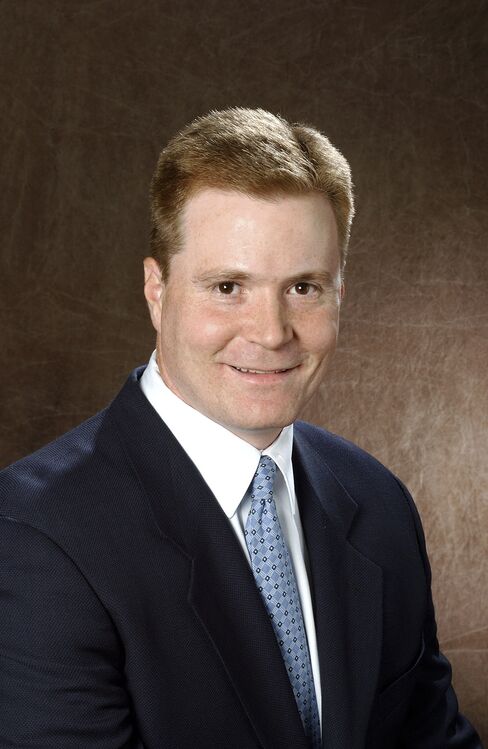 Dec. 31 (Bloomberg) -- Corporate bonds capped their best two-year global performance ever as signs of an accelerating U.S. recovery outweighed concern the European Union will fail to contain its fiscal crisis.
Company debt returned 7.1 percent this year, following a record 16.3 percent in 2009, according to Bank of America Merrill Lynch index data. Bonds issued by the neediest borrowers led the rally, with junk-rated debt in the U.S. gaining 15 percent in 2010.
The Federal Reserve's unprecedented efforts to tamp down interest rates spurred record junk-bond sales and coaxed yields for investment-grade corporate bonds to the lowest on record. Pacific Investment Management Co. boosted its U.S. economic growth forecast 1 percentage point to as much as 3.5 percent after President Barack Obama agreed to extend Bush-era tax cuts.
"Corporate balance sheets are exceptionally strong," said Mark Kiesel, the global head of corporate bond portfolio management at Newport Beach, California-based Pimco, manager of the world's biggest bond fund. "That's been the story of 2009 and 2010, the amazing deleveraging of corporate America and the free-cash-flow generation."
The extra-yield investors demand to own speculative-grade debt instead of Treasuries narrowed 107 basis points this year to 532 basis points, following a record 11.73 percentage points of tightening in 2009, Bank of America Merrill Lynch data show.
Substantial Compression
"You've had a pretty substantial spread compression that's gone on now for two years," said Jason Pride, director of investment strategy at Philadelphia-based Glenmede, which oversees $19 billion in assets. "I think it was a justified spread compression and now they've come in to what I consider more reasonable territory."
Elsewhere in credit markets, Bill Gross, manager of the world's largest mutual fund, said investors should avoid dollar-denominated debt; the cost of protecting U.S. corporate debt against default was unchanged; and a third bank withdrew from a lawsuit against MBIA Inc.
Gross, co-chief investment officer of the Newport Beach, California-based Pacific Investment Management, said, "It's a critical strategy going forward to get out of the dollar and into some currency that holds its value" in an interview with Tom Keene on a Bloomberg Television "Surveillance Midday" program that was taped on Dec. 22 and first broadcast today. "I'd suggest Mexico, Brazil or Canada as three examples of countries with good fiscal balance sheets."
Pimco's $250.2 billion Total Return Fund, managed by Gross, has handed investors a gain of about 8.4 percent this year, beating about 75 percent of its peers, according to data compiled by Bloomberg.
Swaps Prices
The Markit CDX North America Investment Grade Index, which investors use to hedge against losses on corporate debt or to speculate on creditworthiness, was unchanged at a mid-price of 85.1 basis points as of 12:02 a.m. in New York, according to index administrator Markit Group Ltd.
The index, which typically rises as investor confidence deteriorates and falls as it improves, has declined from 99.4 basis points on Nov. 30.
Credit-default swaps pay the buyer face value if a borrower fails to meet its obligations, less the value of the defaulted debt. A basis point equals $1,000 annually on a contract protecting $10 million of debt.
MBIA Suit
Royal Bank of Canada is withdrawing from a lawsuit against MBIA Inc. over MBIA's restructuring in 2009, according to a filing today in New York State Supreme Court. Yesterday, JPMorgan Chase & Co. and Barclays Plc withdrew from the suit, which challenged MBIA's plan to separate its municipal bond insurance business from its structured-finance guarantees.
An end to the suit, brought by 18 financial companies, may allow MBIA to resume guaranteeing state and local debt.
The Standard & Poor's/LSTA US Leveraged Loan 100 Index yesterday rose 0.08 cent to 92.84 cents on the dollar. The index tracks the 100 largest dollar-denominated first-lien leveraged loans, which are rated below Baa3 at Moody's Investors Service or less than BBB- at S&P. The index returned 5.89 percent for the year.
In emerging markets, relative yields fell 6 basis points to 236, according to JPMorgan Chase & Co. index data. They've declined 41 basis points since the end of 2009.
Investment-grade U.S. corporate bonds returned 9 percent this year, beating the global result, Bank of America Merrill Lynch index data show. Airline company bonds returned 15.4 percent globally, making that the best-performing industry in debt markets. Bonds of textile and apparel makers trailed the rest, gaining 0.66 percent.
Improving Fundamentals
"Our view on credit spreads is that fundamentals continue to grind along and improve," said David Tiberii, a money manager who helps oversee $20 billion of investment-grade corporate debt at T. Rowe Price Group Inc. in Baltimore. "Credit spreads should continue to tighten in."
Financial company bonds worldwide climbed 6.75 percent compared with a 7.73 percent rise for industrial businesses.
The year "was a story of very strong appreciation in price for a lot of bond investments," said Rob Williams, director of fixed-income for Charles Schwab Corp., which oversees $1.5 trillion in client assets. "In 2011 we don't expect that to continue, certainly not at the same pace we saw in 2010."
Spreads Narrow
While global corporate bond spreads narrowed for the year, they widened from 142 basis points in April as the burgeoning European deficit crisis prompted investors to demand more yield for buying some euro-denominated government debt.
Moody's cut Ireland's credit rating five levels to Baa1 on Dec. 17 and has said it may downgrade Spain and Greece.
Junk-rated securities returned 15.1 percent worldwide in 2010 after gaining a record 61 percent the previous year, Bank of America Merrill Lynch index data show.
Even as the U.S. and other developed economies are forecast to grow "below potential," junk-rated debt may return about 10 percent next year as spreads contract as much as 150 basis points on "favorable liquidity conditions," Bank of America Merrill Lynch strategists Oleg Melentyev, Jeffrey Rosenberg and Mike Cho wrote in a report.
Near-Zero Rates
Near-zero benchmark interest rates in the U.S. forced debt investors who wanted higher returns to take on more risk, bolstering demand for junk-rated securities.
"Certainly the Fed instigated or promoted this risk-assuming behavior," said Noel Hebert, credit strategist at Mitsubishi UFJ Securities USA in New York. "You had kind of an idealized environment for fixed-income, where the Fed was determined to hold rates down."
Debt issued in January by the finance unit of Dearborn, Michigan-based Ford Motor Co. was the best performing actively traded U.S. corporate issue in 2010, according to data compiled by Bloomberg and Trace.
The $500 million of notes sold at par on Jan. 15 in a reopening of 8.125 percent securities due in January 2020, Bloomberg data show. The debt has risen to 115.5 cents on the dollar, Trace data show.
Ford is rated Ba2 by Moody's, two steps below investment grade, and B+, two levels lower, by S&P, Bloomberg data show.
"Ford has been a big home run," said Kathleen Gaffney, a money manager at Boston-based Loomis Sayles & Co., which has $150 billion in assets including Ford debt. "While it's a very good entry point for equity, I think on a risk-adjusted basis, high-yield is more attractive."
San Diego Gas
Bonds due in 30 years issued by San Diego Gas & Electric on Aug. 23 were the worst-performing actively traded benchmark-sized issue this year, followed by Barclays Plc's 10-year issue on Oct. 6, Bloomberg and Trace data show. The London-based lender's 5.14 percent securities due in October 2020 have fallen from 99.93 cents on the dollar to 89.74 cents on the dollar.
"The British banks have a ton of exposure to Ireland and some of the periphery countries," Mitsubishi's Hebert said in a telephone interview. "You have the austerity measures that are taking hold over there that may curb loan demand."
In 2011, spreads on investment-grade bonds will tighten about 60 basis points as the debt returns about 2.5 percent, Bank of America Merrill Lynch's Rosenberg wrote in a report.
"We maintain our outlook that favorable liquidity conditions will drive high grade credit spreads tighter," Bank of America Merrill Lynch said.
To contact the reporter on this story: John Detrixhe in New York at jdetrixhe1@bloomberg.net
To contact the editor responsible for this story: Alan Goldstein at agoldstein5@bloomberg.net