Nutrisystem Upstages Osmond With 'Real' People in Ads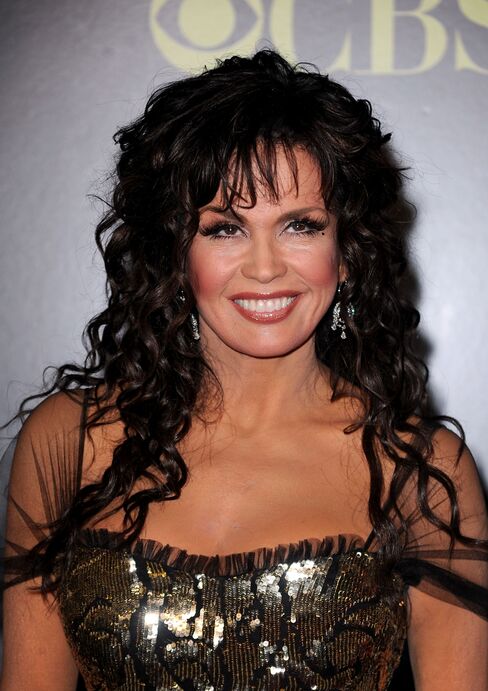 (Updates with closing share price in sixth paragraph.) By Leslie Patton Dec. 28 (Bloomberg) -- Celebrity endorsers are out and "real" people are in as weight-loss company
Nutrisystem Inc.
tries to woo Americans looking to drop a few pounds after holiday over-indulging. With Nutrisystem heading into the diet industry's most lucrative time of year, the U.S. seller of pre-packaged calorie- conscious meals will put
Marie Osmond
and
Dan Marino
on the back burner and use testimonials from customers instead. "These are real people, we want them to inspire others," Chief Executive Officer
Joe Redling
said in an interview. The switch in marketing strategy comes as Horsham, Pennsylvania-based Nutrisystem trails its rivals. While
Weight Watchers International Inc.
also lost customers when consumers pulled back during the recession, Nutrisystem has lagged behind as the economy improved.
Weight Watchers
boosted third-quarter sales by 1.9 percent; Nutrisystem sales fell 4.1 percent. Since Redling, 52, took the helm in 2007, annual revenue has slumped 32 percent. Nutrisystem
fell
55 cents, or 2.6 percent, to $21.06 at 4 p.m. New York time today in Nasdaq Stock Market trading. The shares have fallen 32 percent this year. "They've had a tougher time getting people to sign up," said
Kurt Frederick
, a San Francisco-based analyst for Wedbush Securities Inc., who
rates
the stock neutral. "Trying something different is a good idea." The new campaign marks the first time in Nutrisystem's 38- year history that it has taken a break from using
celebrities
to pitch its meals, priced at $299 for a month's supply. 'Heartfelt, Sincere' Starting in September, the company mailed hundreds of Cisco Systems Inc.
Flip
video cameras to clients, seeking first-person diet anecdotes, said Redling, who called the response "heartfelt, sincere." Charlotte Husser, 54, is one of several dozen customers featured in the company's new television commercials. "What you're hearing from me has to come from the heart; there's no script," said Husser, who says she shed 32 pounds to a size six after eating Nutrisystem meals for five months. While Redling says his company will continue to use Osmond and Marino in its ads, celebrity endorsers are risky, said
Bob Dorfman
, the executive creative director at Baker Street Advertising in San Francisco. 'Good Appearance' "Advertisers have to be a lot more cautious about using celebrities" because their appearance and personal lives are increasingly dissected in the tabloids and on TV, he said. "It's important that they look good 100 percent of the time." "Everybody wants to have a good appearance, especially if you're on TV," said Nutrisystem endorser Marino, 49, who played for the Miami Dolphins football team from 1983 to 1999 and is now a TV sports commentator for CBS. "I like the idea" of using real people, he said in a telephone interview on Dec. 21. "Nutrisystem wants to convey how they're helping people lose weight and how it's affecting the lives of people that are non-celebrities." Osmond, 51, who became famous on the "Donnie & Marie" TV show in the 1970s, declined to comment for this story. The
Campaign for Real Beauty
used by Unilever to promote its Dove soap is the "classic" case of using regular folk in ads, said Kevin Lane Keller, a marketing professor at Dartmouth College in Hanover, New Hampshire. Dove's real-person marketing blitz, which began in 2004, aims to boost the self-esteem of girls by showcasing real people instead of models. The ads have featured women ages 20 to 95. 'Not Personally Relevant' Movie stars "may not seem as personally relevant because people don't see themselves as celebrities," he said. "That's when you'll bring in someone like a Jared," Keller said, referring to
Subway spokesman
,
Jared Fogle
, who lost 245 pounds gobbling turkey and veggie subs from the Milford, Connecticut-based sandwich chain. Nutrisystem probably chose Husser for the campaign because her video showed her climbing onto her horse, nicknamed "Edge," she said. "I could not get on my horse by myself. Now of course I just hop right up there," said Husser, who lives with her husband in Hammond, Louisiana. "That's pretty cool." Nutrisystem's rivals continue to flaunt famous faces headed into New Year's resolution time. Actresses Valerie Bertinelli and Sara Rue blog about dieting for Jenny Craig Inc., which is owned by
Nestle SA
. Slimmed Down The Weight Watchers' website features a slimmed-down
Jennifer Hudson
, made famous on the television series "American Idol." Subscribers can read about Hudson's seven-day meal plan. The company declined to comment on Nutrisystem's ad campaign. "It's all about being on television and in front of customers in the first quarter, especially in January," said
Mitchell Pinheiro
, an analyst at Janney Montgomery Scott LLC, who rates Nutrisystem a "buy." The company raised its full-year earnings forecast last month to $1.12 to $1.16 a share, up from its previous forecast of $1.07 to $1.12. Nutrisystem will likely attract 5 percent more customers in the first three months of 2011 as discretionary spending ramps up, Pinheiro said. "We are Americans, we like to spend, we're tired of saving." For Related News and Information: NutriSystem stories: NTRI US
CN
Today's top consumer stories: RTOP
Top health stories: HTOP
--Editors: Robin Ajello, Julie Alnwick To contact the reporter on this story: Leslie Patton in Chicago at +1-312-443-5925 or lpatton5@bloomberg.net To contact the editor responsible for this story: Robin Ajello at +1-212-617-7261 or rajello@bloomberg.net