Slim Acquires U.S. Hotel as Real Estate Spinoff Nears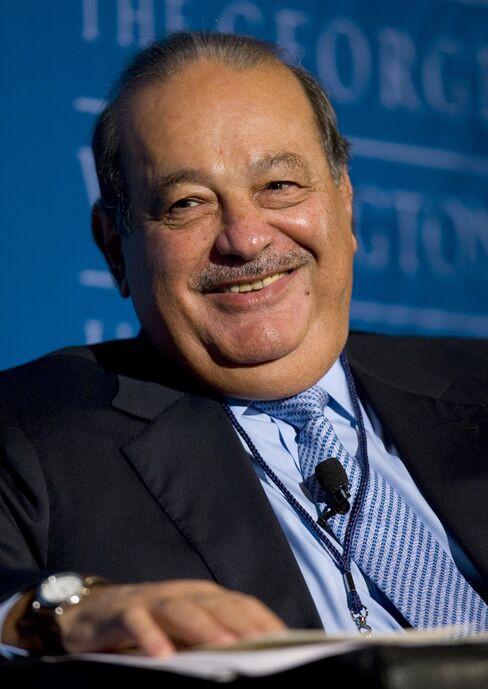 Grupo Carso SAB, the holding company controlled by billionaire Carlos Slim, added a Kissimmee, Florida, property to its Mexican hotel chain as it prepares for a spinoff of its real estate unit.
Carso acquired the hotel, which operates under the Ramada brand, in September, Mexico City-based Carso said today in a filing to Mexico's banking and securities commission. Financial terms weren't disclosed. The property is part of Carso's Ostar hotel group, which includes five Mexican hotels.
The Florida hotel is part of an expanding U.S. real estate portfolio for Slim, who controls 79 percent of Carso shares. The billionaire was part of a group of investors who paid $44 million for a townhouse on Manhattan's Fifth Avenue in July, and his investment firm Inmobiliaria Carso SA also bought an office tower at 417 Fifth Ave. for $140 million in June.
Carso's real estate and mining units are estimated to begin trading as separate companies on Jan. 6, the company said in two filings today. The company will retain its retail and industrial equipment businesses after the spinoffs, which are intended to allow investors to consider the value of the units separately, Carso said.
Gerardo Kuri Kaufmann, 27, will be chief executive officer of the real estate business, to be called Inmuebles Carso SAB, the company said. Justo Wong Salinas, 68, will be the CEO of the mining company, Minera Frisco SAB.
Carso fell 1.01 pesos, or 1.2 percent, to 80.68 pesos today in Mexico City trading. The shares have more than doubled this year.
Before it's here, it's on the Bloomberg Terminal.
LEARN MORE