Viacom Sells Harmonix Division, Dropping 'Rock Band'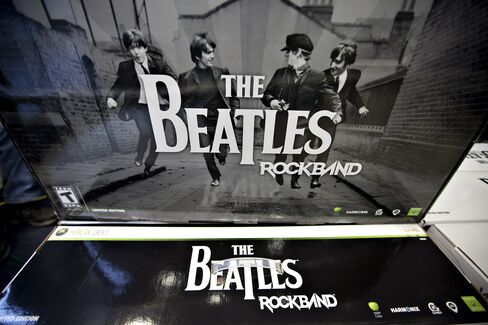 Viacom Inc. sold Harmonix Music Systems, maker of the "Rock Band" video game, to investment company Columbus Nova LLC a month after announcing its plan to sell the money-losing unit. Financial terms weren't disclosed.
The division is being purchased by Harmonix-SBE Holdings, an affiliate of closely held Columbus Nova, New York-based Viacom said today in a statement. Founded in 2000, New York-based Columbus Nova manages more than $10 billion of assets through its own funds and affiliated portfolio companies, according to the statement.
Viacom, owner of MTV and Paramount Pictures, said in November it was seeking a buyer for Harmonix. It's currently in arbitration with former owners of the "Rock Band" studio over the terms of Viacom's 2006 purchase of the business, the Los Angeles Times reported yesterday.
Viacom, controlled by Chairman Sumner Redstone, fell 23 cents to $39.17 at 4 p.m. in New York Stock Exchange composite trading. The Class B shares have gained 32 percent this year.
Before it's here, it's on the Bloomberg Terminal.
LEARN MORE